Africa 2014 FIFA World Cup Qualifier Draws
730 //
31 Jul 2011, 01:17 IST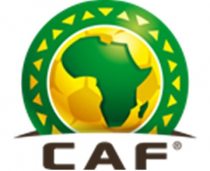 Fifty two out of the 53 African Nations will vie for the 5 slots available to the continent for the 2014 Brazil World Cup. CAF will begin its qualifying campaign with a 12 two-leg knock-out tie to be played amongst the 24 lowest rank team of the continent according to the FIFA ranking.
The first round draws for the CAF are as follows and the matches are likely to be played between 11-15 November 2011.
Pair 1: Seychelles vs Kenya
Pair 2: Guinea-Bissau vs Togo
Pair 3: Djibouti vs Namibia
Pair 4: Mauritius vs Liberia
Pair 5: Comoros vs Mozambique
Pair 6: Equatorial Guinea vs Madagascar
Pair 7: Somalia vs Ethoipia
Pair 8: Lesotho vs Burundi
Pair 9: Eritrea vs Rwanda
Pair 10: Swaziland vs Congo DR
Pair 11: Sao Tome e Principe vs Congo
Pair 12: Chad vs Tanzania
The twelve winners from this round will join the remaining twenty eight teams to make the second round a forty team affair. The forty teams are divided into ten groups of four teams each, playing in a round robin format. The matches are likely to place between 11-15 October and 15-19 November 2013.
Group A: South Africa, Botswana, Central African Republic and Somalia/Ethoipia
Group B: Tunisia, Cape Verde Island, Sierra Leone and Equatorial Guinea/Madagascar
Group C: Cote d'Ivoire, Morocco, Gambia and Chad/Tanzania
Group D: Ghana, Zambia, Sudan and Lesotho/Burundi
Group E: Burkina Faso, Gabon, Niger and Sao Tome e Principe/Congo
Group F: Nigeria, Malawi, Seychelles/Kenya and Djibouti/Namibia
Group G: Egypt, Guinea, Zimbabwe and Comoros/Mozambique
Group H: Algeria, Mali, Benin and Eritrea/Rwanda
Group I: Cameroon, Libya, Guinea-Bissau/Togo and Swaziland/Congo DR
Group J: Senegal, Uganda, Angola and Mauritius/Liberia
The toper of each group qualifies for the third round where they will play 5 two-leg knock-out ties. The winner directly qualifies for the world cup.