All's fair in love and football
1.82K //
24 Oct 2012, 10:27 IST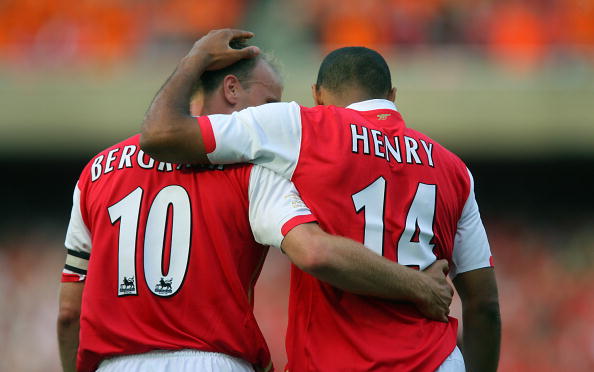 We all know how perplexed men are when it comes to women. They've gone so far as to claiming that both members of the opposite sex hail from entirely different planets. What they fail to notice is that the most subtle things in their periphery hint as to how to survive in the dating world. The war between the sexes for one to triumph over the other, if I may put it that way.
Football, in its own innocuous way, with its rules and methods has an uncanny resemblance to the modern dating world. Here are five inferences that will make you understand it better:
#1. The Offside Rule
This can be compared with a girl who gives you all the right signals and leads you on leaving you expecting her to hold out, but backs out right at the end. In simple words, a tease who leads you on the path towards intense frustration and dumps your sorry butt right there.
#2. Corner Kick
Signifies picking up from where you left off. Can be a synonym for a break in the relationship where you go do your own thing for a while and then get back to the start, with another fresh try.
#3. Free Kick
This goes against all bro codes, but if you have eyes for his girl you can slide in when he commits a mistake that leaves her furious. This might be done sneakily or with the not so classic hoes-before-bros.
#4. Man to Man Marking
What is love without war? Getting the girl by belittling an opponent, a challenge, is always appreciated in a man's world. Common traits include ruining the other person's game by constantly getting into his way to prove whose better.
#5. Red Card
Awarded  for compulsive cheating behaviour or instances that eat up all the chances you've got to make it last with her. Foolhardy behaviour accompanied by complete disregard of the previous warnings gets you sent off entirely from her life. Also, it makes you irreplaceable for a little while because hey, it's not like she wanted to call it off. This also takes time to heal before you can jump in another dating scenario.
Dating is a game with its own rules and methods and is split into categories according to how you play it:
The players: Let's face it, some people are born competent at it. You can't help but admire the way they've got their act together and how things work their way or the fact that they have an aura of charm hovering around them constantly. So even if they fall headfirst instead of laughing like a pack of hyenas girls would rather go "OMG, he's so cute, I hope he's not hurt," than " What a blind turd."
The coach: These are the ones trying to live their ideal life through others who are better off at handling it. They're mostly know it alls who prefer taking a backseat to all that chaos that happens on the dating field.
The referee: Constantly keeping things in check. Can be in the form of a parent or a guardian or maybe a sibling or an overprotective friend who makes sure things don't go out of hand. Sometimes unnecessarily, and their judgement is often perceived to be flawed by the ones playing, if not in their favour.
The fans:  The rest of the miserable population who stare at the chosen ones hoping that they could be one of those while knowing the sad truth that they will never ever be good enough. So they end up making somebody else's life their source of entertainment whilst dreaming about the life they wanted all along.
So whether it is dating or football or anything, taking a backseat is never going to help. Unless that's where you really want to be, I'd suggest you add a tub of cheesy popcorn along with it because even though you're putting on a couple pounds it is not like you're getting anywhere anyway.