Open letter to Angel Di Maria from a concerned fan
6.65K //
10 Mar 2015, 17:26 IST
Dear Angel,
Just when you thought things couldn't get any worse, eh? To be fair to you, you did put in quite a shift on the night, harrying that Arsenal defense with a number of dangerous crosses – the pick of which gave Wayne Rooney his wonderfully taken goal.
You got a few shots away, and we didn't think twice of your misses – your high octane, high-risk brand of football is precisely what a very bland United need, despite its occasional wastefulness.
What we brushed off as lack of form was slowly building up in your eyes – that increasing sense of desperation that comes from knowing that on this night, a true Di Maria performance would mean that all would be forgotten. And then it all came crashing down, in a matter of seconds.
We could see it on your face all night long – a slightly manic look that served you well when you were dancing up and down the pitch, striving to wash away the memories of what has been a torrid year thus far. Let's address the elephant in the room and get him out of the way – that looked like a dive, mate.
But I do understand what it was that possessed you to tug at the referee's shirt – it must look like the whole world is out to get you right now. And much like a cornered animal, you lashed out, desperate to understand how it all came to this.
But this pale imitation is not the Di Maria the world has come to respect. Far from it.
Every now and then, there comes along a talent who is capable of tiding over concerns of club loyalty. Men who garner applause purely for the sheer brilliance and the magic in their boots, as the watching crowd instinctively rises to something deep within themselves.
It is that something that reminds them of why they fell in love with this beautiful game as kids – that sense of wonder that leaves them breathless for more.
Thierry Henry was serenaded wherever he went, particularly during the Invincibles season that saw Arsenal change what it meant to be a "British" side. Iniesta turned up to a hero's welcome in every stadium he played, in the aftermath of that World Cup win in 2010. Of late, your successor in Real Madrid's colours, a certain Isco, has walked off to a standing ovation at Elche, as both sets of supporters were left in awe of the little Spaniard.
Why have I brought up these names, you say? Well, if there's one player who can have legions of English football fans cheer his every touch on the ball for years to come, it is you, Angel Di Maria. And don't you forget it.
And no, I'm not speaking through the red-tinted view that engulfs the scores of Red Devil supporters who throng to see you every weekend, hoping to see the man who means more to them than even a £60 million investment; breaking the British transfer record is often an occupational hazard for the Premier League's most successful team.
This is the view of the Arsenal supporter who cannot but marvel at your otherworldly attributes; at your near unrivalled combination of dexterity and will, of guile and pace and that eye for a killer pass. This is the football fan who wants to see you succeed because, quite simply, you deserve to.
In an era of prima donnas who live and breathe a holier-than-thou attitude that sees them get affronted at the mere suggestion of defensive work, your extraordinary talent has had no problems in repeatedly re-inventing itself for the sake of the team.
Your first season in Benfica saw you operate in an unfamiliar position as a right forward of sorts, in Jose Antonio Camacho's 4-4-2. It was only after the arrival of Jorge Jesus that you truly came into your own, free to wreak havoc on that left flank at break-neck speed.
Real Madrid's propensity to snap up the fastest thing in their line of sight saw you accomplish a life's dream, as you held up that pearly white jersey in the summer of 2010.
We always had the sense that your success owed as much to your fight as it did to your skill. And so it was to prove again – and again. You excelled in an unfamiliar role on the right flank, as part of a front three that flirted with greatness every now and then. And then, in a season that saw Gareth Bale supplant you on that flank, you helped that Real Madrid side enter the pantheon of truly great Champions League teams, in a withdrawn midfield role that seemed tailor-made for you.
The genius of Carlo Ancelotti unlocked your brutal, brilliant best, and with the whole game ahead of you, your ability to control the game came to the fore. While we're at it, those bursts into the heart of the opposition defense certainly didn't go amiss, and teams as resolute as Simeone's Atletico simply couldn't match your intensity – and that's saying something.
And this is where the story throws up yet another spanner in the works. Madrid's shiny new toys forced their best player out into the cold, and into United's waiting arms; where he came up against a god-damned wall in the formidable shape of Louis Van Gaal.
It all started out so different. In those early days, when Van Gaal's b**t didn't "twitch" quite so much (in the words of the Dutchman himself), you were flying on the left side of a diamond. Van Gaal then made the mistake of equating international football with the game on the club scene, as he attempted to mould United in the image of the Dutch team that he guided to such terrific effect in the Brazilian sun.
It was only natural that you would take up the role of the speedy left-footed speed merchant up front (think Arjen Robben in orange).
If only Van Gaal had allowed himself a moment to get off his high horse, and consent to pore over the experiment of a far lesser manager in Camacho, who had failed spectacularly in his attempt to play you as a forward. But play you there he did, and things have just been going downhill from there – and not just on the pitch.
I cannot even imagine the ordeal that you and your family have been through, as you endured the shock of a break-in while enjoying a meal together.
We often hold footballers to a different standard – and this is certainly seen in the way players are chastised for moving for "money". Which is exactly what the rest of us do, the first chance we get.
But our homes are the one place where we are supposed to feel safe, and no one deserves to have that taken away from them. The psychological impact of that incident has only compounded your issues in adjusting to a new country, a new league, and a stubborn boss. But that stubborn loud-mouth happens to be a genius, and for now the unshakable belief that courses through every Mancunian worth his colours will hope for deliverance.
While I may not share those colours, it is this belief that appeals to me. We all do realise that you weren't quite so thrilled upon leaving the club of your dreams, but sometimes we ourselves do not know what it is that we truly want.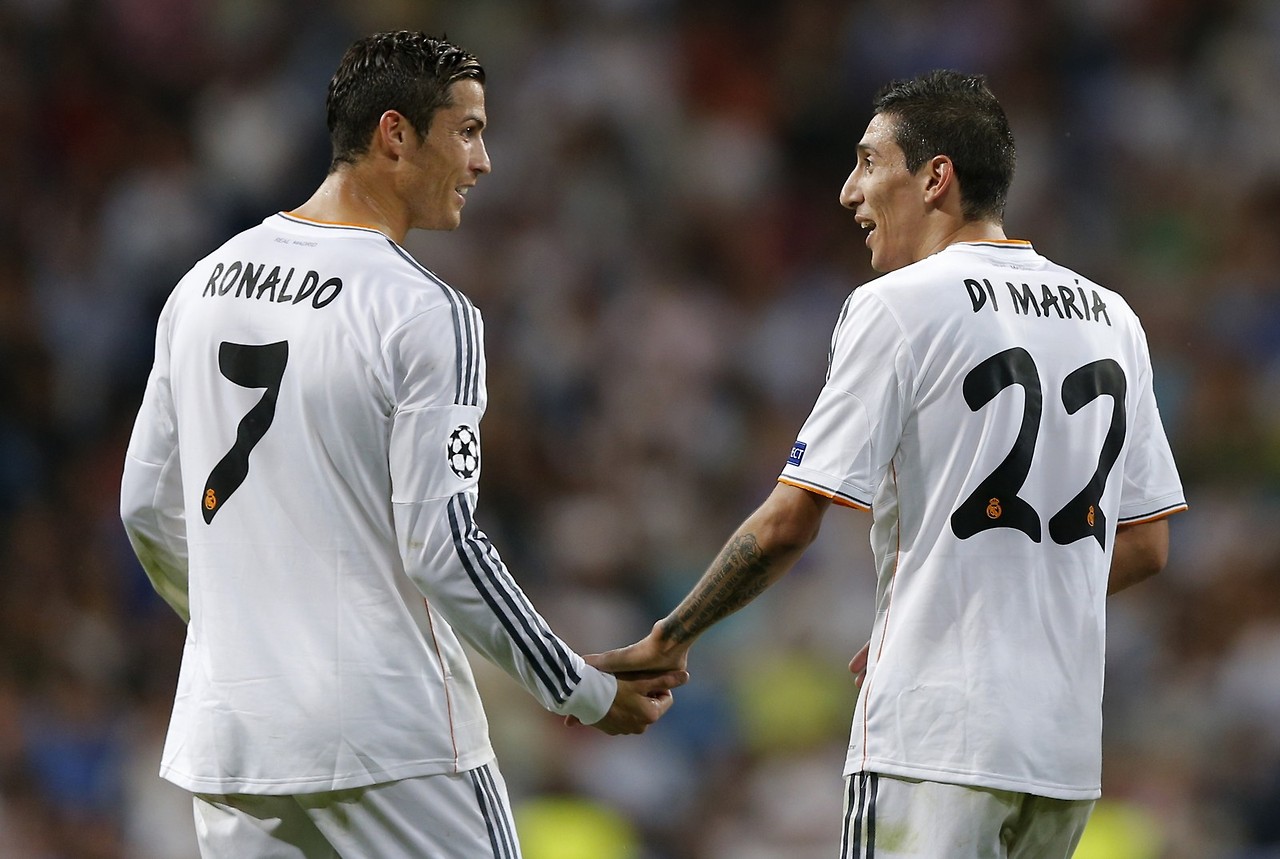 Over in Madrid today, they are resorting to booing your old mate Ronaldo, and have long since cemented their reputation as deeply unforgiving of even the slightest dip in form. I mean, who boos Zinedine Zidane, I ask you?
Today you play for a team that has the loudest supporters in the Premier League. It is a team that draws its almost insurmountable belief from the reign of a certain Scotsman; a man who could take a grizzly bear if it were draped in Liverpool's colours.
Or perhaps even before that, when that tragedy in Munich brought the club together. Names like Charlton, Busby, Murphy and Foulkes would ascend to become legends, wafting as they were in the fumes of a loss that was 10 years in the making when they lifted that European trophy in 1968.
It is a club that cares not for the troubles of the here and now, for their spirit has been forged in battles that far outweigh the catcalls on a football pitch. And it is a spirit that courses through the grand old stadium today, one that will shelter you and drive you to find the strength that has always been such a feature of your game.
It is why they love you, because you embody so much of what makes the club everything that they are; so much of what makes the English game the unique entity it is. Fight for them, the way you have done for yourself all through these years, and they will sing songs of your deeds long after you are gone.
And what's more, the rest of the league will follow, rising to their feet to applaud a talent that was born to thrive in the heat of the battle that is the English game. A little faith is all we ask.
Yours Sincerely,
An Angel Di Maria fan