Bayern Munich's Anatoliy Tymoshchuk set to rejoin Zenit St Petersburg
816 //
03 Jun 2013, 11:42 IST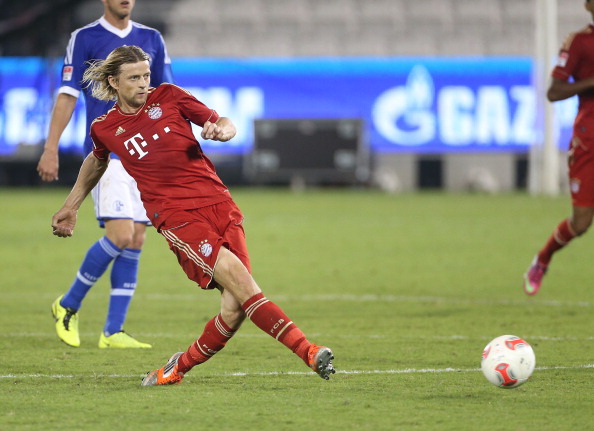 Anatoliy Tymoshchuk has confirmed that he will be joining Zenit St Petersburg in this summer.
The Ukraine captain completed his four-year spell with Bayern Munich, and he has been celebrating the German club's incredible treble after the Bavarian giants added the DFB-Pokal to their list of trophies.
The 34-year-old midfielder has secured his future by agreeing to a two-year contract with Zenit St Petersburg.
In a statement on his website, Anatoliy Tymoshchuk said: "Despite offers from around the world, I've decided to tie my future to the club where I have already experienced a lot of happy moments. My contract comes into force on July 1 and for the next two years I'll be a player of Zenit St Petersburg, with whom I hope to secure new victories."
Zenit St Petersburg confirmed the deal on their website.
"Midfielder Anatoliy Tymoshchuk will from July 1 continue his career with the blue and white," said a statement. "The agreement is for two years."
Anatoliy was playing for Zenit between 2007 and 2009 and the Ukrainian scored 18 times in his 100 appearances for the Russian club.
Source: Sky Sports