Argentine media blasts Sao Paulo's Sudamericana victory
720 //
14 Dec 2012, 12:46 IST
Buenos Aires, Dec 14 (IANS): Argentina's media has reacted angrily to Sao Paulo's controversial Copa Sudamericana football victory over Buenos Aires outfit Tigre.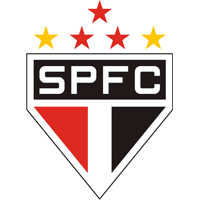 After a 0-0 draw in the first leg in Buenos Aires, the Brazilian club led 2-0 in Wednesday's decider at Morumbi Stadium, reports Xinhua.
But the home side was awarded victory after Tigre refused to return to the pitch for the second half following a melee involving both teams as they headed for the player tunnel.
"Unprecedented and revolting," said Argentine national football daily Ole, referring to reports that guns were pointed at Tigre's players by Brazilian police as they left the pitch at half time.
Clarin described the episode as "Tigre's nightmare", citing allegations from players that they feared for the well being of family members watching from the stands.
The website of magazine El Grafico emphatically supported the Argentine team's decision. "Sao Paulo has brought shame upon South America."
Tigre officials Thursday filed an official complaint over the incident to police in Sao Paulo and have also written to South American football's governing body Conmebol requesting action be taken against Sao Paulo.
The Copa Sudamericana is South America's second most prestigious club competition after the Copa Libertadores.