Arsenal's biggest mistake is not developing a striker in the youth team
1.98K //
22 Jan 2015, 11:32 IST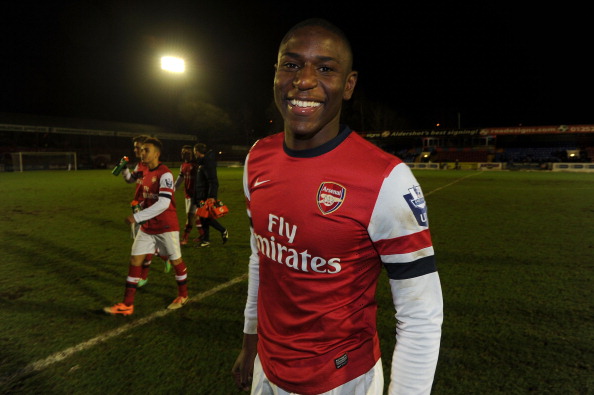 In light of recent performances, the opprobrium towards the club over the sale of Benik Afobe has quietened somewhat so it may seem pointless to rake over old ground but there's a wider issue at play that I'd like to address. When it was announced that Wolves had purchased Afobe, for what many felt was a nominal fee, there was a defined split in opinion.
Usually, you will find different pockets of views on certain events at Arsenal but the variety of responses to this were pretty narrow; "What have you done Arsenal? FFS!" and "He probably wasn't going to make it, good luck mate".
The crowd with the former opinion believes Arsenal have sold him on the cheap and should have kept him ahead of Yaya Sanogo, who has joined Crystal Palace for some much needed game time and to prove himself on loan as Benik was supposed to do during his six separate loan spells. The key difference being Sanogo has been snapped up at the Premier League level.
Was Afobe good enough for Arsenal?
For whatever reason, Benik never got a loan at the Premier League level and that may be because Arsene Wenger wanted him 'toughened' up in League Football. Premier League clubs weren't interested or couldn't guarantee him a spot which equals much the same thing or a mixture of all of those things.
In hindsight, the signs for him not making it at Arsenal were there and maybe the writing was on the wall when he dropped down once again into the Championship on loan. But two goals against Manchester United for MK Dons and suddenly he is Arsenal first team quality. A debut goal for Wolves and all of a sudden we have made a mistake. Afobe might one day be Premier League quality, but Arsenal quality he is not and possibly never will be despite his early promise.
Afobe was first mentioned as a possible future superstar for Arsenal when aged 15 he scored 40 goals in the youth team and later became the subject of interest from Barcelona. Whether or not that interest was genuine or just smoke designed to send Arsenal the message of "steal our best youth players and we'll do the same to you" will forever remain unknown but the mention of interest from Barcelona in one of our young players was enough to create a great deal of hype around him.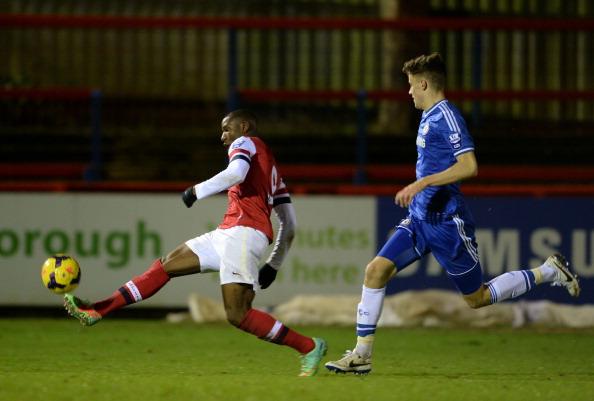 Hype is maybe an unfair word with negative connotations as Benik was a prolific scorer at youth level and his exploits swiftly earned him a professional contract. When he was made available to loan as many of our promising young players are there was no shortage of suitors and Benik demonstrated he could cope with league football at just 17 years old at Huddersfield Town.
A series of unfortunate injuries halted his development and progress into the first team. After recovering from an 8-month spell out, Afobe went on loan to Bolton Wanderers where the fans were not impressed with his return in front of goal and at best praised him for "putting himself about a bit" – not exactly high praise for Arsenal star youth striker.
Further loan spells at Millwall and Sheffield Wednesday failed to see Benik express himself and prove he could be a dangerous forward. It wasn't until his loan spell at MK Dons this year where he found his striking boots and a ruthless clinical edge including the two aforementioned goals against United. Afobe has proven himself adept at a lower level and will have to fire Wolves to the Premier League (or earn another move) if he wants to prove himself at the highest level of domestic football.
As much as I liked Afobe I find it hard to consider selling a player who did not make a single competitive start for Arsenal a mistake. Were it not for injuries, Benik may have found chances to play for Arsenal easier to come by. But ultimately he was deemed surplus to requirements for a reason.
Why have Arsenal failed to develop a striker?
The larger issue at play for me is our difficulty in producing a competent Arsenal-level centre-forward. Afobe was our great hope in that regard and unless Chuba Akpom makes it at Arsenal the wait will be even longer.
The Gunners have not produced a centre-forward for themselves, at least not on a long-term basis, since Kevin Campbell and he found game time limited by the presence of Smith, Merson and then Wright. The last 'regular' striker we produced was Charlie George and that is nearing on 50 years ago. It's a poor return for any club.
We've produced many excellent players for other teams but few for ourselves. Andrew Cole was let go too soon in hindsight, but I don't think that is the case with Afobe.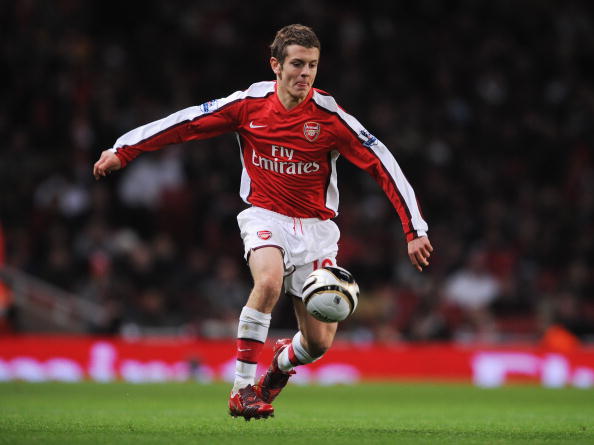 It has been a while since we properly produced our own players (Jack Wilshere aside). We have been adept at fine-tuning a number of excellent young prospects from overseas or other teams in Britain. This needs to be rectified and the club seem to be making strides towards that with their shake-up of the youth division and hopefully it will yield players most suitable for the first-team than Afobe – or least more likely to be able to break through.
Afobe's lasting contribution to Arsenal could be to serve as inspiration and warning to our academy players. Inspiration that great talent and hard work will be recognised and rewarded at Arsenal, but a warning that getting noticed and forging a reputation as the next great thing will not be enough.
For now, it is goodbye to Afobe. I do not think we will rue the day we let him go and that is not to denigrate the lad, he is a player worthy of his professional status but ultimately he was not at the required level to force his way into the team or convince the manager that, like Sanogo, he will blossom into a player he feels can add to the team.
Good luck at Wolves, Benik. And I sincerely hope you make a solid career.
Arsène Wenger and the board have made many mistakes at Arsenal, but I do not think this is one of them. Not maximising output from our academy and producing more of our own players, even just one per team cycle (roughly five years), would be the real mistake.