Arsenal face Anfield test this Saturday
1.21K //
01 Mar 2012, 18:28 IST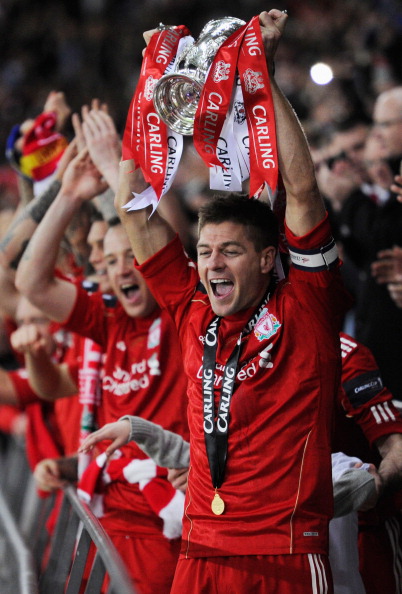 This Saturday's opening game between Arsenal and Liverpool has all the makings of a Premier league classic, with both sides riding high on victories.
The Reds have never looked more hungrier since their FA cup Triumph in 2006, which came six years ago when Rafa Benitez was at the helm. The hard work which the squad has put in since Kenny Dalglish's comeback in the second half of last season is finally starting to show. This Saturday marks another key hurdle in the pursuit to the top four for the Anfield outfit.
Arsenal murdered Spurs at the Emirates last weekend putting behind the Champions league drubbing they received from Milan and a disastrous  away loss to Sunderland in the FA Cup.
Liverpool certainly need to put on a show at Anfield on Saturday. The Kop, buoyant by the League cup success, will be in full volume this weekend. The Reds have shown a great work ethic and a quick passing game throughout the season, which has been dampened by their wastefulness in front of the goal. Arsenal would be missing the services of their star performer of the derby match, Thomas Rosicky, who sits out due to a back injury. Van Persie also had a niggle in last night's friendly against England, although he is expected to feature in a Game of this magnitude .
For Liverpool, Steven Gerrard , who played only 33 mins against Holland is also a doubt for the game, although his substitution last night was said to be more of a precautionary measure. Daniel Agger misses out due to a rib injury, which is expected to keep him out for four weeks.
The Game is expected to be a tight encounter, judging from the previous meetings between the two teams at Anfield. Arsenal are still having problems at the back, having not kept a clean sheet in their last five games and have conceded 10 goals, will have their hands full. The front line of Liverpool containing Kuyt, Downing, Carroll are in good form while the mercurial Luiz Suarez has the ability to mesmerise the defenders, when in full flow. Liverpool need to defend deep and narrow to negate the advantage that Arsenal have in the wing, while Arsenal will be looking to plug their leaky defence.
The Midfield is expected to be bossed by Arteta and Song for Arsenal, while Liverpool have an edge in defence.
Probable Lineups:
Liverpool(4-4-2): Reina, Enrique, Carraghar, Skrtel, Johnson, Gerrard, Adam, Kuyt, Downing, Carroll,Suarez
Arsenal(4-2-3-1): Schezny, Gibbs, Vermalen, Koscielny, Sagna, Arteta, Song, Walcott, Benayoun, Gervinho, Van Persie