Arsenal finally reaping Emirates rewards
853 //
24 Nov 2012, 19:44 IST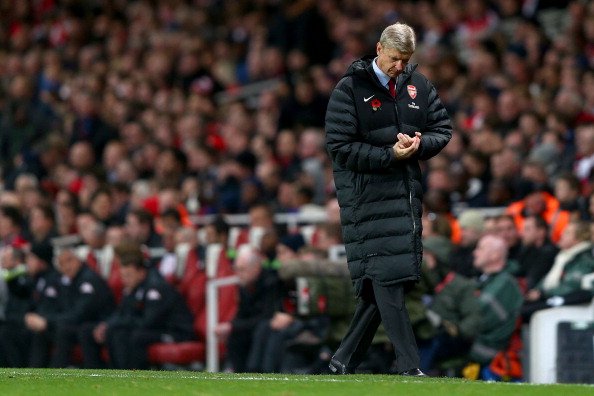 The recent announcement that Arsenal have renewed their association with Emirates is not all that surprising. What with loyalty and all that, it was very much expected. However, the news that the 5 year extension is worth £150m is surprising. Currently, Arsenal earn around £5.5m from their deal with Emirates, which covers shirts, training kit and the stadium naming rights.
That figure pales in comparison with what other clubs earn. Of course, that deal was negotiated when Arsenal were trying to secure loans for their swanky new stadium and needed guaranteed cash, and quick.
This new deal though is further evidence that Arsenal will be able to compete financially with other top clubs in the future. The £30m a year deal is the second largest ever negotiated, behind Manchester United's recent £45m a year contract with Chevrolet.
Part of the deal was that some of the cash would be provided in advance. That means Wenger will finally have a war chest in the summer capable of appeasing the fans desires, whether he uses it is another matter entirely.
There is also at least £20m burning a hole in Wenger's pocket ready to be spent in January. He rarely dips into the market during January, having always said it doesn't represent value for money. There is a history of him dipping in when required though. The purchase of Andrey Arshavin was crucial in 2009 when trying to reign in Aston Villa (his subsequent troubles not withstanding).
So, with guaranteed financial stability, Champions League or not, Wenger might just be persuaded to open up his cheque book. The much maligned Ivan Gazidis has consistently stated that Arsene is in charge of all footballing matters so if Arsene wants somebody, he should be able to go out and get him.
The fans have been calling for money to be spent for years. Now, their calls finally seem to be realistic. Of course, in the immediate wake of this announcement there were some outlandish, hopeful transfer predictions. Falcao and Gotze were among some of the names mentioned.
There certainly seems to be a general feeling that Arsenal need a powerful central midfielder. Abou Diaby, despite his sensational early season form, has proved once again that he can't be relied upon to stay fit. So that area is surely a priority, as another forward might be.
Fellaini, due to his performances this season, is being touted as a possible target. It seems like a good fit, although the mind of Arsene Wenger is notoriously difficult to get an insight into.
I don't think it will happen, I would like to be proved wrong, but it just doesn't seem right. Wenger has always stated that he doesn't like signing players taller than him (he stands at around 6 feet 4 inches) so a move for the Belgian would be a break from form.
A winger/striker is much more likely to be a priority. With Gervinho off to the African Cup of Nations and Theo Walcott's contract stand off still ongoing, there are lots of question marks surrounding this area. How or who Wenger is planing to strengthen this area with is a mystery. He'll probably just end up buying a French 17-year-old left back who has the potential to be world class in a few years. Hurrah.