Arsenal: Forming the Potential squad for 2014-15 season
We are in the midst of an international break in the 2012-13 season, but as the first-teamers make an impact on their teams, we should focus on players who could be important for their team in the future. At Arsenal, youth is treated as important and the list of Arsenal players for other clubs consist of those who refined their skills at the Emirates. Also there are quite a few players who could leave and those who could come in. Taking this in mind, I will formulate a 25-man squad for the 2014-15 season.Also, all ages mentioned will be their ages in 2014 and not their present ages.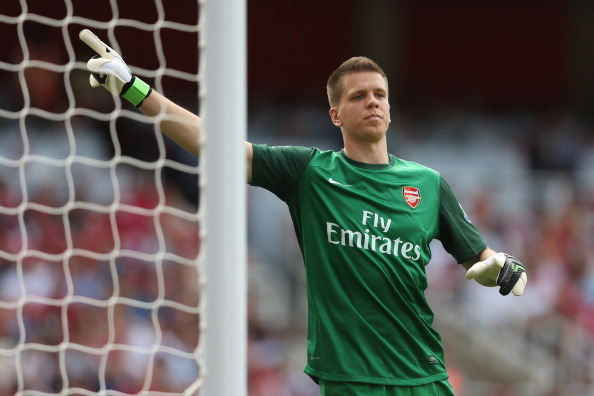 Goalkeepers:
Wojciech Szczesny, Damien Martinez and Vito Mannone
Even with Mannone knocking on Szczesny's door, I can't see Arsene Wenger displacing Szczesny's position as top goalie. Szczesny certainly worked hard for his spot, right from the time he was at the academy, to feature in his first Premier League fixture against Manchester United and to being such a figure at Arsenal that he needed injections before every game of the last five of the season so that he could play in it despite being injured. So the 24-year old ( in 2014) will have enough experience to be a good goalie. I believe Lukaz Fabianski will leave sooner or later.
Defense: 
Full-backs: Carl Jenkinson, Kieran Gibbs, Sead Hajrovic, Martin Angha
Center-backs: Thomas Vermaelen, Laurent Koscielny, Per Mertesacker, Ignasi Miquel, Daniel Boateng
Yes, academy players don't necessarily make good first-team players, but I am pinning my hopes on these guys to become prominent players for the Arsenal squad in the next 2 years. As Per Mertesacker will be 30 and Vermaelen and Koscielny will start to age by 2014, it is essential to manufacture players for the future. Also, don't expect Bacary Sagna and Andre Santos to be part of the squad at the time mentioned. The ages of Miquel and Boateng(22), Angha(20) and Hajrovic (21) along with Jenkinson at 22 and Kieran Gibbs at 25 means Arsenal have a defense for the ages. This will be a perfect blend of youth and experience.
Midfield:
Mikel Arteta, Jack Wilshere, Abou Diaby, Emmanuel Frimpong, Nico Yennaris*, Chuks Aneke, Santi Cazorla, Aaron Ramsey, Thomas Eisfeld
This is a midfield to die for. At the moment, none of them are superstars in the sense. But by 2014, expect Wilshere to be a sensation and Santi Cazorla will be a superstar and Ramsey will also establish himself in the setup. Mikel Arteta would play as a Pirlo or a Xavi and guide the youngsters into the path of greatness. This will be the best midfield at its zenith. I have added the asterisk to Nico Yennaris as I doubt whether he will make it to the first team. So I believe either Etienne Capoue and Celtic's Wanyamba could make it to the Arsenal team and strengthen it. Either way, the future's bright for Arsenal. I think Francis Coquelin's time at Arsenal.
Forwards:
Alex-Oxlade Chamberlain, Ryo Miyachi, Sergi Gnarby, Wilfred Zaha*, Olivier Giroud, Lukas Podolski, Gervinho, Adrian Lopez* or Fernando Llorente*, Benik Afobe
Now that's a loaded forward line. The trickery of Chamberlain, Miyachi and Gnarby is enough to send fear to the back line. Add to that an in-form Lopez and Giroud with Podolski and Afobe ever ready to score goals, man, this could be the Invincibles all over again. With or without Walcott(Zaha and Llorente as well), Arsenal look dangerous upfront, and I am making a bold statement, that this team at its peak is better than the 2003-04 Arsenal team which was the best team of the 20 seasons of the Premier League. The asterisk stands for players who are not at Arsenal.
Fascinating, isn't it? Let's hope that this Arsenal team can carry Arsenal to the heights that it used to be known for. Comment if I have missed out on a rising star in the Arsenal setup. Up the Gunners!