Arsenal shareholder Alisher Usmanov blames trophy drought on the Emirates stadium construction
2.82K //
06 Aug 2014, 23:29 IST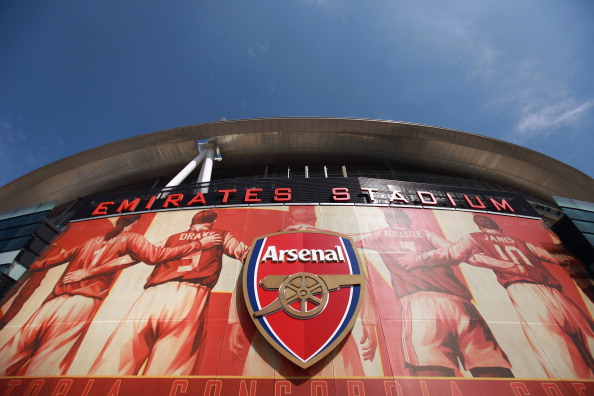 Arsenal won their first trophy since moving to their current stadium by beating Hull City on penalties in the FA Cup final last season, and club shareholder Alisher Usmanov has pinned the blame for the nine-year drought on the financial policy adopted by the club's previous owners. Usmanov, whose Red & White Holdings group owns just over 30 per cent of the club, believes alternative financing of the 60,000 seater Emirates stadium could have brought silverware to the club faster.
"I think that Arsenal's planning was based on acquiring the new stadium, a decision taken by the previous owners," he told the Daily Telegraph. "The acquisition was financed with debt, which would be repaid through match-day revenues among other sources...There is another way of doing it: when shareholders buy all of the assets and contribute them to the club. It is always up to the shareholders to choose which model to adopt."
"The board and main shareholders chose the debt option at the time, which led to Arsenal going almost 10 years without winning a domestic title or the Champions League...As a result of this choice, they were selling players and were unable to buy top players." Cesc Fabregas, Robin van Persie and Samir Nasri have been notable Arsenal departures in this period, but recent signings of Mesut Ozil and Alexis Sanchez could be an indication that the tide is indeed turning.
Arsenal are much better placed to challenge for titles in the upcoming season, if Usmanov's logic is to be trusted. He said that the club's finances are in order after finally having surmounted the £390 million debt incurred by shifting away from Highbury. "The club is very well placed to succeed...I think we begin a new era for Arsenal where we win trophies. That is most important (in) football," added the Uzbek billionaire. Usmanov is currently ranked by Forbes as Russia's wealthiest man, even ahead of Chelsea's sugar-daddy Roman Abrahimovich.
In 2012, subsequent to Van Persie's departure, Usmanov had written an open letter to the club management criticizing Arsenal's lack of ambition and financial model. Arsenal fans will be drawing a lot of optimism from Usmanov's proclamation that Arsenal's time has finally arrived.