Arsene Wenger does not rule out Luis Suarez move
2.43K //
12 Jul 2013, 18:40 IST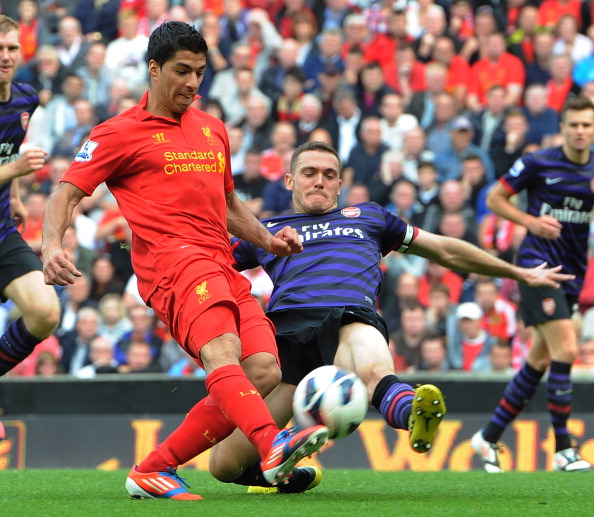 Arsenal chief Arsene Wenger has refused to speak about a move for Luis Suarez.
Arsenal had made an enquiry for Liverpool striker Suarez, upon which Wenger was quizzed on having a deal at the club's arrival press conference after they reached Indonesia.
Wenger said: "Suarez? As you know the transfer period demands secrets and confidentiality, so I can't answer the question."
Wenger also said, Arsenal are currently happy to be in Asia and expect a tough test in their upcoming four games, starting with Indonesia XI on Sunday.
"I don't know much about the Indonesian team, but I expect them to make us suffer!" said the Frenchman. "Because Asian players are quick, agile and mobile and we are at the start of the season.
"We are very happy to be here. We've never been here before so we want to give happiness to all our fans here. I'm sure we can leave here with great memories."
Jack Wilshere, Arsenal midfielder said: "I have a lot of Twitter followers from Asia. You guys wake up in the middle of the night to watch our CL games so we want to put on a show for you."
Source: Mirror