Arsene Wenger hails FA Cup victory over Hull as the most important title at Arsenal
Arsene Wenger calls Arsenal's FA Cup victory over Hull as Arsenal's most important title.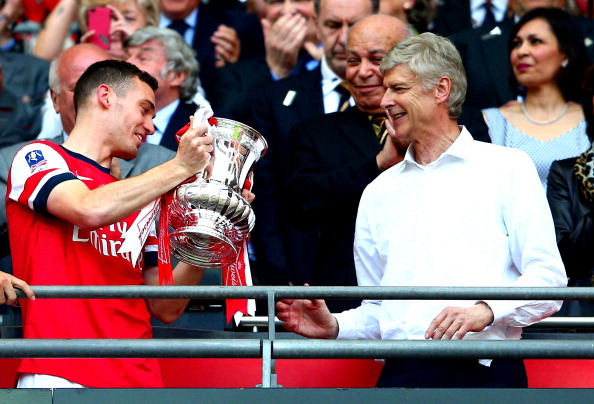 In the aftermath of the club's first major piece of silverware in nine years, manager Arsène Wenger described the feeling as a "big moment of happiness", is hoping that this is the first of many as Arsenal look to build on their successful FA Cup triumph.
Speaking after the 3-2 extra-time victory over Hull, Wenger admitted that he was shocked by Hull and admitted that his players were indeed "nervous". In the end, everything went according to plan as Arsenal got it back to 2-2 in normal time, before Aaron Ramsey secured the winner in extra time.
"I feel relief and happiness because we were under severe pressure to win today and didn't start well," said Wenger. "But, in the end, it finished well, so this is a big moment of happiness for us. We waited a long time for this and the happiness is linked sometimes with the suffering, and the time that you have to wait."
Although this was Wenger's fifth FA Cup, same as Sir Alex Ferguson, and his seventh major honor in the charge of the club, it was Arsenal's first trophy since their shootout victory over Manchester United in 2005. And the Frenchman claimed that "this was more important than all the others."
He added "We have twice won the double, but were not under pressure then like we were today. This is an important moment in the life of this team; to lose today would have been a major setback, but winning gives us a good platform to come back stronger next year."
Although speculation was rife about Wenger's apparent exit, the manager insisted that he is going nowhere. "That [signing a new contract] normally should happen and we are in very normal circumstances now," Wenger said. "It was never a question of leaving, it was a question of doing the right thing for this squad and you have to accept, in England, that the Premier League is very tough. It is difficult [to beat the top clubs] but we will again try."