Barcelona President Josep Bartomeu blames Real Madrid for the Neymar-transfer fiasco
2.91K //
04 Feb 2015, 10:00 IST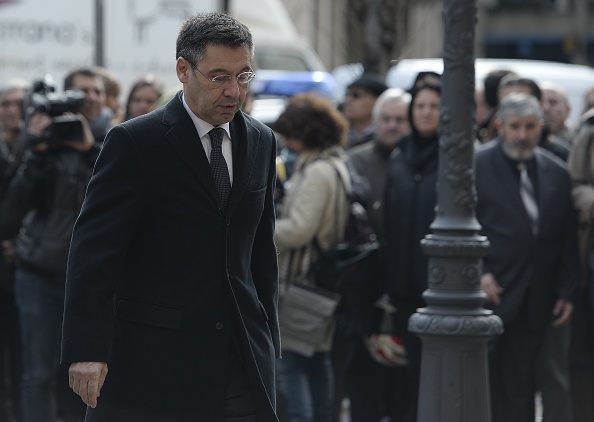 After it was announced that Barcelona President Josep Maria Bartomeu's involvement in the case regarding Neymar's controversial move to the Catalan side will be investigated, the 51-year-old spoke to Catalan TV station 8TV while suggesting that their arch rivals Real Madrid could have had a lot to do with the charges against him.
Neymar's transfer to Barcelona saw him leave Santos for an amount initially said to be around €57.1 million. However, it would later be revealed that the move had cost Barcelona a mountainous €86.2m to seal the deal for the Brazilian forward.
"It is an attack on the institution: It makes no sense to charge a club like Barça, it is over the top and out of proportion," he said. "It is an attack on Barça and we have to defend ourselves."
"Next week I will go to the Audiencia Nacional [National Court] and we will once again explain the truth. I want to make it clear that Barça has not done anything wrong. All we have done is bring a player like Neymar [to the club]," he continued. "Barça, its executives, its employees nor its directors have done anything wrong."
"All this comes from someone who did not want him to come to Barça. Neymar's father said that he had a better offer from Real Madrid, and that did not go down too well," he added while pointing fingers at Madrid.
"Neymar was playing well a year ago and all of a sudden there was a complaint we had misappropriated funds in the deal. Maybe somebody didn't like it that he was doing well. Now he's playing great again and there's another judicial action. I will not say Real Madrid are behind all this, but Neymar had two offers."
"A club like Barça throughout its history has suffered injustices and this is yet another, and it is serious. I want to get to the bottom of it all. We have done things in the right way. We will continue with the same strength and if necessary more so," he added.