Barcelona vs Benfica: Match preview
859 //
05 Dec 2012, 11:14 IST
Stadium: Camp Nou
Referee: Svein Moen
Kick-off: 1:15 AM (IST), Thursday, 6th of December
With the top spot already secured, this game is a mere formality for Barcelona, and the real focus, from their point of view, is on Lionel Messi notching up one more in a long line of records. This time it is Gerd Muller's record of 85 goals in a single calendar year is under threat, with the Argentine needing just one more to draw level with the German legend.
For the visitors however, it is an important game, as they need to match or better Celtic's result against Spartak to progress. Benfica have a better head-to-head record against Celtic, but lost 2 – 0 the last time these two met and haven't beaten a Spanish team since 1982. Playing at the Camp Nou this time, Jorge Jesus will be hoping his team can play like they did against Manchester United last season, and head through to the knockout stages.
Barcelona: W W W W W
 Barcelona's season has been absolutely fantastic so far. The Blaugrana have recovered extremely well from conceding the Spanish title to Real Madrid last year, as well as the departure of their charismatic manager, Pep Guardiola, to pull well clear in the league as well as Europe. They are currently on a 6-match winning streak and have been dominant, scoring a total of 22 goals in those games. The defence continues to be slightly suspect despite of the return of Puyol, and with key players likely to be rested for this result-wise insignificant game, conceding goals might be a concern for Tito Vilanova's side. However, they have more than enough fire power even off the bench, and with Messi likely to be on the prowl, it should be another night of joy for the Catalans.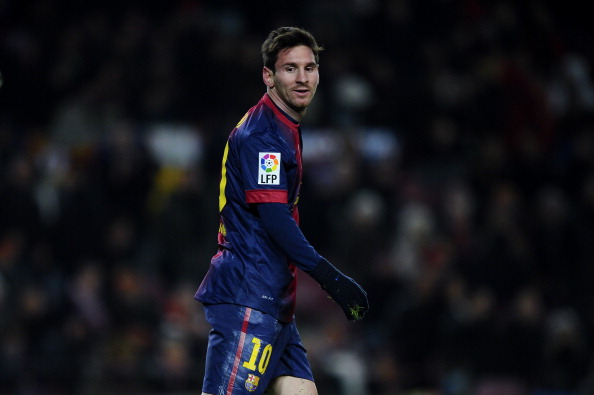 Benfica: W W W W W
 The Eagles are in a rich vein of form themselves, with an even longer winning streak of 7 games ongoing. This sees them at second spot in their league table, level on points but with an inferior goal difference, in spite of having scored 25 and conceded just 6 in their 10 games. As the numbers suggest, Benfica have been extremely miserly in defence this season, further highlighted by the fact that they have kept clean sheets in 6 of their last 7 matches. Thus, the result seems more a question of whether Gaitan and co. can produce the creativity going forward to score against the Spanish giants, than of conceding too many.
Injuries, concerns & suspensions
Barcelona: Alexis Sanchez, Dani Alves, Eric Abidal, Marc Bartra, Marc Muniesa, Isaac Cuenca.
Benfica: None.
Lionel Messi vs Luisao
Lionel Messi, or lm10, as his fans seem to now call him, is a constant threat of the highest order to any opposition in any given game. Yet, with the possibility of sealing a stellar record in front of home fans, it is possible that Messi could take his game up a further notch, making it impossible to stop him. He has scored a brace in each of his last five games, and will come up against Luisao – who will only be playing his 6th game of the season, having served a 2-month ban for pushing a referee in pre-season. Aerial duels are really the Brazilian defender's forte, and the tricky feet of Messi could cause him endless problems.
Nicolas Gaitan vs Martin Montoya
With Dani Alves out injured, young Martin Montoya is likely to start at right-back for Barca. This means that he will often face Nicolas Gaitan, who remained at Benfica in spite of much speculation over the summer and does pop up often enough on the left wing. The Argentinian winger has incredible pace and though the Spanish full back may match up to it, tackling is an area of weakness which will play against him. With the deadly duo of Cordozo and Lima waiting in the middle, it will be important for Montoya to stop Gaitan from sending good balls into the box.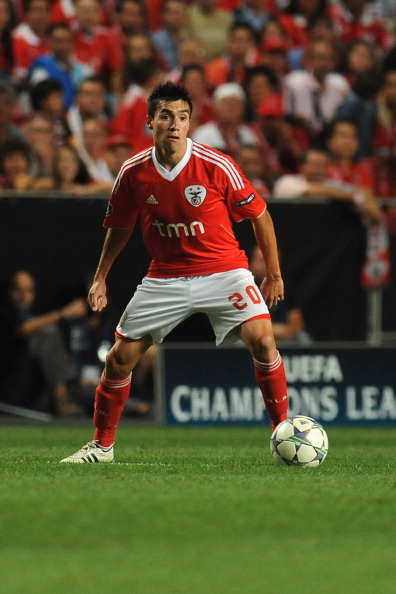 A scored draw, quite possibly. Barcelona do not like losing at home, and will take all necessary precautions in spite of fielding a fresh-looking team. Benfica on the other hand, will have one eye on the result from the other fixture if this group, and are likely to vary the pace of their play according to necessity. With Barca's defence as well as attack being what they have been this season, expect goals for both teams, who should each be content to settle for a draw, although the visitors would like to win, just to be on the safer side.