As a continent, Asia is not really known for its footballing superiority. Even so, countries like Japan and South Korea have produced certain players that have caught the eye of the footballing world. Even Australia, who are to be considered an Asian team due to their affiliation to the Asian Football Confederation (AFC), has given us players like Tim Cahill and Mark Schwarzer who are legends of the game in their own right.
However, as teams, the nations under the AFC have not really threatened champion teams like Brazil, Germany, Spain, etc. South Korea has been, comparatively, the most successful nation making it to the semi-finals in 2002 and 2010.
Thus if the best players from the Asian continent were to form a team, it would definitely be formidable. If a Continent Cup tournament was started by FIFA wherein teams representing their continent would compete, the Asian continent would have a good opportunity to make a mark on the world footballing stage.
This list will consider any player whose nation is affiliated to the AFC, and who is currently playing in any league in the world. Moreover, this list will be based on the overall current ability of the player and not his current form or past achievements.
To be eligible for the list, the player must either have been capped by the nation in question or have been born there and not capped by any other national team.
The list also does not just intend to make up a team of XI individually best players but to analyze who would fit the best in the system and complement each other. The formation used is 4-3-3.
So let's get started.
---
Goalkeeper - Matthew Ryan (Australia)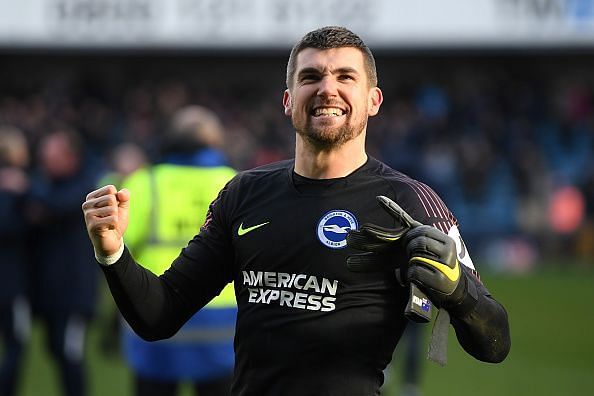 Australia has been best known in footballing terms for producing good goalkeepers. Matt Ryan has 54 caps for his nation, keeping 16 clean sheets. This is impressive considering the fact that Australia is not really considered a footballing powerhouse. Although there are a few decent goalkeepers in Asia, Ryan is an obvious choice.
He joined Brighton and Hove Albion in 2017 and has been pretty dependable since. Ryan has a decent resume having played top-flight football for KRC Genk, Valencia CF and Club Brugge KV.
With 54 caps at the age of 26, he may well go past Mark Schwarzer's all-time Australian caps record of 109.
Left-Back - Ali Adnan (Iraq)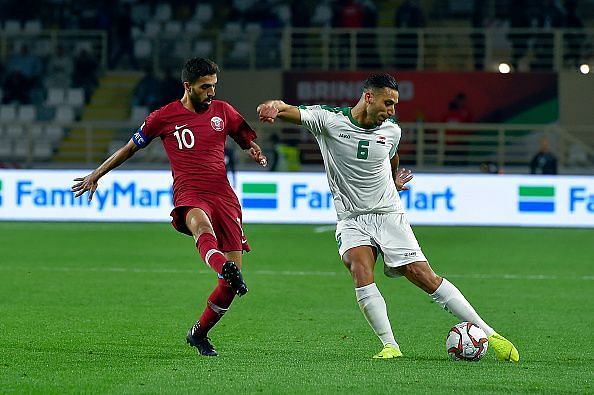 If Japan's Yuto Nagatomo hadn't announced his retirement last month, he would have been the obvious choice for this position. However, as this list looks at current players, the left-back spot goes to Iraq's Ali Adnan.
Capped more than 40 times by the national side, he has scored 3 goals and assisted 5. Dubbed as the "Asian Gareth Bale" by the Turkish Media, Adnan is a modern attack-minded full-back who is strong and has a ferocious left foot. However, his strong physique does not hamper his pace and he is known to bomb up the flanks whenever he gets the opportunity. He can put in a sweet left-footed cross into the box and is also capable of scoring long-range screamers.
He is contracted to Udinese for whom he has made 70 appearances. He has also had a loan spell at Atalanta BC and is currently on loan at Vancouver Whitecaps FC. In club football, Adnan has made 122 appearances, scoring 5 goals and assisting 14 more.
Right-Back - Hiroki Sakai (Japan)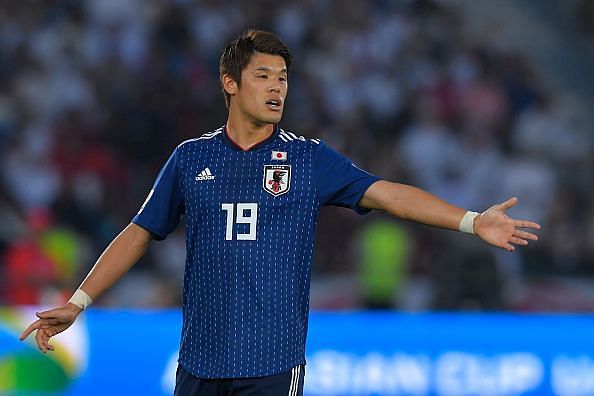 The Japanese right-back is quick and a tireless worker, currently playing club football at Marseille. He has been capped 55 times by Japan and has scored a solitary goal and has assisted 7. He is a solid defender who can break up play and is good in the air. He is not the flashiest full-back but is reliable and can ensure that his team's defence does not leak goals.
For Marseille, he has 114 appearances and 10 assists. With a defender like Sakai, the wingers can play high up the pitch and usually do not have to worry about tracking back. Sakai also provides exceptional flexibility to his manager as he can play at left-back, centre-back or right midfield.
Now aged 28, Sakai is an integral part of Marseille as well as the Japanese National team.
Centre-Back - Maya Yoshida (Japan)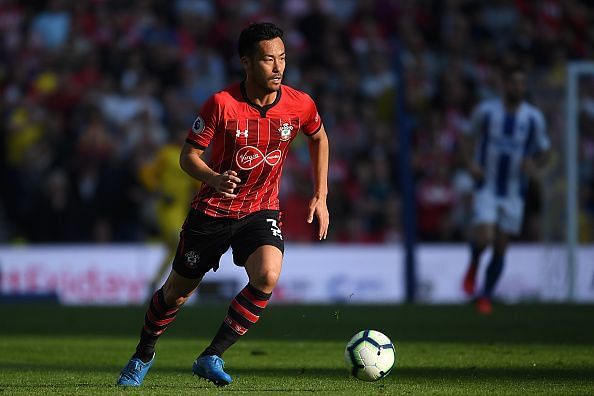 Maya Yoshida who will start as a right-sided centre-back is another experienced Japanese international, who has had a very respectable career in Europe. He is the current captain of the Japanese national team and has won 95 caps and scored 10 goals, which is more than decent for a centre-back.
At club level, Yoshida has made 179 appearances with Southampton, scoring 9 goals. He has also sometimes deputized as a right-back and thus like Sakai, he provides flexibility to his manager.
The Asian continent doesn't really boast of too many exceptional central defenders and thus Yoshida was a pretty obvious choice given his experience at the top level, his athleticism and work rate.
Centre-back - Morteza Pouraliganji (Iran)
As stated before, Asia doesn't have many brilliant centre-backs. However, the 26-year-old Iranian might be an exception to this. Anyone who might have followed Iran's road to the 2018 FIFA World Cup and their performances in the competition thereafter must have noticed Morteza Pouranliganji.
Iran remained unbeaten throughout their qualifiers and that was really down to a solid defence. Most of their games were really low scoring which showed that Iran's attack wasn't the most dynamic. However, the fact that they still managed to be called the best Asian team at the World Cup, really showed their defensive prowess.
Even during the World Cup, Iran won their first match against Morocco 1-0, lost the next to Spain 1-0 and then drew 1-1 against Portugal. This is phenomenal considering that Iran's defence was up against the likes of Hakim Ziyech, Amine Harit, Diego Costa, Isco, David Silva, Andres Iniesta, Ricardo Quaresma and Cristiano Ronaldo to name a few.
An integral part of that defence was Pouraliganji. He already has 36 caps for the national side and looking at his talent, he will surely have many more.
Centre Defensive Midfielder - Odil Ahmedov (Uzbekistan)
In the three-man midfield, the holding role will be played by Uzbek international Odil Ahmedov. He is Uzbekistan's best player currently and captain of the national football team. He is currently playing in the Chinese Super League with Shanghai SIPG with the likes of Oscar and Hulk. The 31-year-old has previously played club football with Krasnodar and Anzhi in the Russian Premier League.
He has scored 17 goals and assisted 2 in 77 caps for the national side. He can act as a shield in front of the back four and also has the ability to split defences with accurate through balls. An industrious, reliable and intelligent holding or central midfielder, he is a solid option to make up a base for the other attack-minded players.
Right Centre Midfielder - Aaron Mooy (Aus)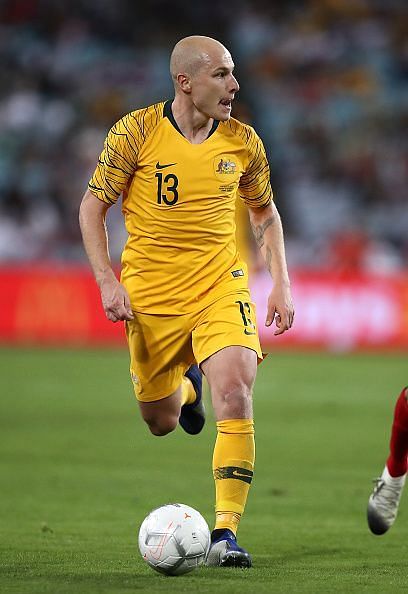 The second Australian in the starting XI, Aaron Mooy is Australia's best player and one of the best in the whole of Asia. He was an integral and instrumental part in Huddersfield Town's promotional campaign as well as their fight for survival in the Premier League. However, with Huddersfield destined to go down this season, it is very likely that Mooy might remain in the Premier League.
Mooy has scored 5 and assisted an impressive 14 in 39 caps for Australia. For Huddersfield, he has made 114 appearances scoring 10 and assisting another 15 goals. He is a smart and elegant midfielder and the one who would pull the strings for this side in the middle of the park. His vision and passing bring creativity into the side. He will be the creative driving force for this side.
Left Centre Midfielder - Shinji Kagawa (Japan)
Yes, Shinji Kagawa usually plays as an attacking midfielder. However, he can play in the centre of midfield in a 4-3-3 formation. In such a formation, one player usually sits in front of the backline, one player handles the link-up between the midfield and attack with accurate passes and one player goes in and around the opposition box to support the attackers.
In my opinion, Kagawa is too good a player to be left out of any side that he plays for and is, again, in my opinion, the second best Asian footballer currently playing. He has earned 97 caps for Japan, scoring and assisting 31 and 21 times respectively. He has enjoyed his best spells at Dortmund and is enjoying another one on loan at Besiktas with 3 goals and 1 assist in 6 games (at the time of writing). For Dortmund, he has scored 60 goals and assisted 55 in 216 appearances.
However, what is special about Kagawa is that even when he is not contributing to the goals, his vision, movement and work rate will definitely cause plenty of problems for the opposition. While attacking, the formation of this team can shift from a 4-3-3 to a 4-2-3-1 and then back to 4-3-3 when defending. Kagawa, therefore, brings fluidity to the side.
Left Winger - Heung-min Son (South Korea)
He is the star of our XI and in my opinion, the best Asian footballer actively playing. Son made his name in Germany, first with Hamburger SV, scoring 20 goals and providing 3 assists in 79 appearances and then with Bayer Leverkusen scoring 29 goals and assisting another 11 in 87 appearances. After his exploits in Germany, he achieved what very few Asians have; success in the Premier League.
The South Korea captain has 77 caps to his name, scoring 24 and assisting 16 goals. The 26-year-old has had a meteoric rise since joining Tottenham and has established himself as a vital cog in a brilliant Spurs side. After donning the Spurs jersey, Son has made 179 appearances, scoring 64 and assisting 35 goals.
Son can play in a variety of positions namely Left Wing, Centre Forward, Right Wing, Second Striker and Attacking Midfield. However, he looks at his best playing on the left wing, using quick feet to beat opponents and then use his lethal finish to win games. Thus this where he will play in this XI.
Right Winger - Tom Rogic (Australia)
Tom Rogic is one of the more familiar Asian players as he plays club football at Celtic. At the young age of 26, Rogic has taken the field for the Scottish giants 160 times, scoring 34 and assisting 28 goals. His wonderful technique, an eye for a defence-splitting pass and fairly regular goal scoring have made him a bit of a fan favourite.
Capped 46 times by Australia, he has scored 8 goals and assisted 2 for the national side. He is 6'2" tall but possesses good pace for a man of that height. Thus he can beat his opponent with pace and can also cause havoc in the box when a cross comes in.
Although he plays primarily as an attacking midfielder for Celtic, he has played as a right winger with some success and Rogic, similar to Kagawa, is too good to leave out of the XI. He is an extremely versatile player having played in 7 different positions on the field.
Centre Forward - Sardar Azmoun (Iran)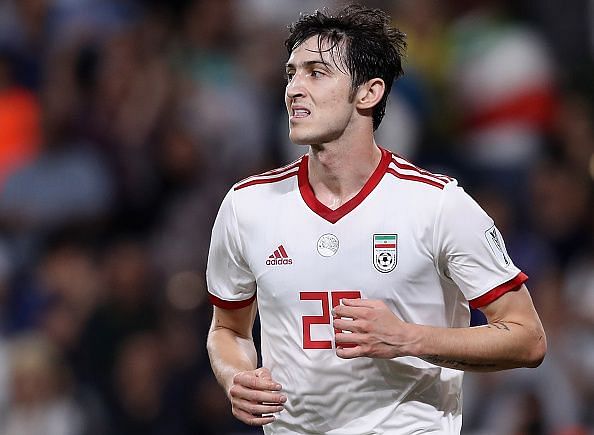 Although Iran national football team is better known for its defensive capabilities, Sardar Azmoun is an exception to that notion. The 24-year-old is a brilliant centre forward with genuine creativity, exceptional aerial ability and a not-so-infrequent burst of pace.
Touted to be the heir to legendary Iranian striker Ali Daei, Azmoun has scored 27 times in 44 caps for Iran and was a vital component of their journey to the 2018 FIFA World Cup. Currently playing league football for Zenit St. Petersburg, the Iranian centre forwards has previously taken the field for FK Rostov and Rubin Kazan, scoring 25 and 17 times respectively.
He is an out-and-out centre forward who loves to get into the box, expects service from his teammates and then ensures that the oppositions net bulges. In a team filled with so much creative talent, an attacker like Azmoun will make sure that all the creativity behind him counts.
This completes the best current Asian XI in a 4-3-3 formation.
---
The Bench
(GK) Neil Etheridge (Philippines), (RB) Trent Sainsbury (Australia), (CB) Majid Hosseini (Iran), (CM) Ja-Cheol Koo (South Korea), (AM) Jae-sung Lee (South Korea), (LW) Lei Wu (China), (CF) Sunil Chhetri (India).
Edited by Aaditya Narayan