Bhaichung to Extent His Chain of Football Schools to Mumbai and Bangalore
753 //
13 Jul 2011, 15:25 IST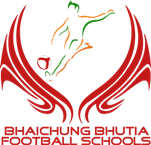 Bhaichung Bhutia is all set to spread his wings all across the country as he confirms his intention to extent his chain of football schools to Mumbai.
With the first of the school already running successfully in New Delhi, the former India Captain did said to the media that he will be opening the Bhaichung Bhutia Football Schools (BBFS) in Mumbai too but refused to divulge his full fledged plans and time frame as to when the school will come up.
"Yes the school is definitely coming up, but I will not be able to put a date to the whole project. It could come up in one month or even take six months. Mumbai, being the city it is, we have another problem of infrastructure. We need the grounds and we are in talks right now to procure a ground," said Bhutia.
Nursing his dream of opening a chain of football schools to create interest and encourage children to take up the game professionally, Bhaichung embarked upon his journey by opening the first of the chains in Delhi eight months ago. Now with the school running successfully, the former Captain who recently was drop from the national team is expanding his wings.
"Mumbai and Bangalore are next on the cards. Talks have been fruitful in both the places and if everything works as per our plan, Hyderabad could also be included," said Bhutia, adding that Portuguese coaches would also be involved in the Mumbai project. BBFS is an entirely different concept compared to academies. "The school concept is different. Here kids come, train, enjoy themselves and then return home," explained Bhutia.
In New Delhi, more than 200 youngsters have already enrolled themselves in the school. Two coaches from the Football By Carlos Queiroz Academy – run by former Manchester United assistant coach – have been posted permanently at New Delhi, while 16 local coaches have also been employed.
"I am happy with the New Delhi project. The only problem is infrastructure. With so many kids wanting to enroll, we are finding it difficult to accommodate," he explained.
Though the schools have a fee structure, it also has provisions for at least 30% poor football aspirants to enroll free of cost and train in the school.
"We wouldn't be turning away anyone who is needy or is a genuine talent. In New Delhi, for example, the NGOs have been of great help," said the only Indian with over 100 caps.
"The school will be started with the purpose of providing the opportunity for children to come and enjoy the game of football. Even if one or two kids come out of the school, we would be more than happy," said Bhutia.