Blood Diamond - Coach banished to construction work, COULD BE EXECUTED
1.26K //
02 Aug 2010, 20:03 IST
Bill Shankly famously declared, "Football is not a matter of life and death, it's much more than that".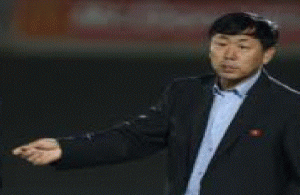 North Korea seem to have taken this statement "bottoms up" (more than drinks, in the way they think!). A wholehearted 2-1 defeat of North Korea to the then World No 1  Brazil , a 7-0 hammering by the then World No.3 Portugal and a pedestrian 3-0 loss to Cote de Voire and a month later the  North Korea coach, Kim Jong Hun has reportedly been banished to construction work and stripped of his membership in the North Korean Worker's Party. Observers of life in North Korea report that such treatment often precedes an execution. Kim Jong Hun, the coach was ominously charged with "betraying the young General Kim Jong-un,"who as son of Kim Jong il is reportedly being groomed to be the next dictator of North Korea. One word springs to mind, Shoevinism: Fanatical support expressed by throwing footwear at someone.
In 2009, he led his North Korea to the 2010 World Cup after a 44 year long absence. His achievement in moulding an inexperienced group into one of Asia's most competent sides has earned him an undisputed place among the continent's elite tacticians. Well not exactly in most eyes! Take a breath …wait for it… According to multiple sources in North Korea, as soon as the North Korea soccer team qualified to the World Cup, Workers' Party meetings and lectures for students were organized to celebrate "Young Gen. Kim Jong Un's accomplishment."
Over the years, the beautiful game has given us many a beautiful moment that we treasure and cherish for a long time. On the flipside we have incidents like the above which represent utter shame and disgrace.  Just like FIFA's intervention to help broadcast the World Cup in North Korea, I hope they poke their noses to good effect in saving the face of North Korean football. Let there not be another Andres Escobar!