Bollywood's top 5 vows to improve Indian football
8.12K //
27 Mar 2013, 19:24 IST
Bollywood star Sunil Shetty recently stated that involvement of actresses like Katrina Kaif and Deepika Padukone could make football in India sexy. Most Bollywood stars are big fans of football but not specifically Indian football as we rarely see them attend I-League or national team matches.
Of course, the onus is always on the federation of a particular sport to get the celebrities involved and make them come to the stadium and thus attract more fans. In truth, the I-League is a fading product and thus it would be unfair to expect any Bollywood star to invest in any club like they have done on IPL franchises.
The AIFF did appoint Salman Khan as the brand ambassador for a while but that didn't really change things. The actor has been vocal about the need for more stadiums and how football can become bigger in the country because of its simplicity compared to other sports.
Like Salman Khan, many other Bollywood stars have expressed their desire to improve Indian football. Although all of those promises are yet to be fulfilled, at least their desire to help provides hope for the game.
Sportskeeda lists Bollywood's top five vows to improve the beautiful game in the country.
Shah Rukh Khan
The owner of IPL franchise Kolkata Knight Riders (KKR) was reported to be interested in buying stakes of Dempo last year, but King Khan never talked about the same publicly and now the reports only seem to be rumours. However, SRK is a fan of the beautiful game, with his son Aryan being a Manchester United fan as well. Back in January 2013, Shah Rukh Khan stated in a press conference that he plans to do something for Indian football. "I will take the initiative…We are the only nation of such a size without a good football team. I would love to do it (promote football), in whatever capacity possible," he stated. Well, let's hope that actually happens and that it has a similar impact on football like KKR and the IPL as a whole had on cricket.
John Abraham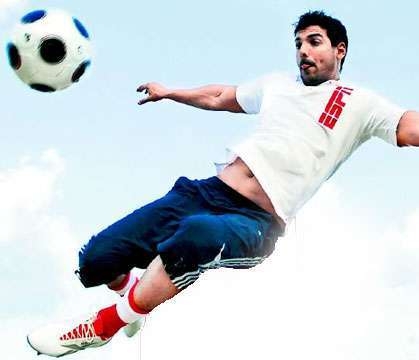 John is known to be football-crazy and is also considered to be one of the best footballers among Bollywood actors, so it wasn't surprising to hear his wish to start a football academy. Back in August 2010, the 'Dhoom' star submitted a proposal to the AIFF along with Indian football icon Bhaichung Bhutia and expressed his desire to build an academy in Bengal. "We have spoken to the AIFF Vice President about the plans to have an Indian Football League. We are also planning to open a football academy, most probably in West Bengal," he stated. While his dream of being the star in a football movie was accomplished in 2007 (Dhan Dhana Dhan Goal), his vow to start an academy remains unfulfilled.
Shilpa Shetty
Shilpa Shetty and husband Raj Kundra are two of the co-owners of IPL franchise Rajasthan Royals and the celebrity couple enjoyed success in the first season of the IPL. But disappointments in season two and three saw them discuss plans of starting a new football league with the AIFF. The Bollywood actress had revealed in an interview in April 2010 that it was her husband's idea to provide a platform for Indian footballers. "Raj is a Britisher and soccer is his first love. He understands the game well. So, we thought a football league at the national level would introduce professionalism into the sport," she was quoted saying. Well, firstly we don't like to call the beautiful game 'soccer' (certainly no one from Great Britain uses that term) and three years on, the I-League remains the only national level football league.
Abhishek Bachchan
Junior AB is certain to remain in the shadow of his father forever, but if he can popularise the beautiful game in India, then he could attract a new fanbase. Abhishek Bachchan is believed to be a diehard Chelsea fan and has also been to Stamford Bridge but even though he is yet to attend an I-League or Indian national team match, he still wants to contribute to Indian football. "I would like to do whatever I can to popularise this sport. My dream would be to see Indian team in the World Cup finals. I think we have the talent but we need to get the right infrastructure and right support." He added,"I think the youth of India is currently tilting more towards football than cricket. Why not set a goal that by 2020 we would be a competitive football nation?" Well, every Indian dreams of the same and it's not the first time someone's lamenting about the infrastructure. But junior AB could take the first step towards that dream by tweeting a picture of him wearing the blue of the Indian football team rather than that of Chelsea.
Dino Morea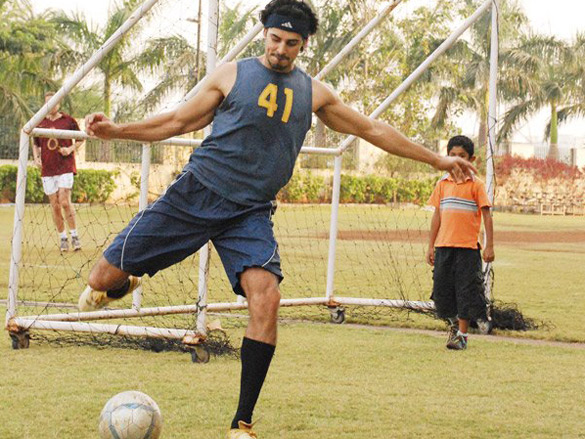 Our numero uno on this list may not be the biggest Bollywood star, but going by his words there is no bigger fan of Indian football in the film industry. To be fair, the actor has been to I-League games in Goa and was a footballer himself at school and university level. When any major international tournament is around the corner, it's common for the Indian mainstream media to suddenly focus on Indian football and get celebrities to speak on the same. In the lead up to the 2010 FIFA World Cup, Dino Morea had vowed to take Indian football to the next level (once again though referring to it as soccer). "I want to give soccer that push to make it more popular. I am not looking at any compensation or endorsement for it. I want to offer my services to any organisation that has the potential to push football in our country. I hope that by the next FIFA World Cup, I'll be asked the following question instead: 'How do we make India a FIFA World Champion?' You can bet I'll have a ready answer for that as well," he promised. We are sure to hear from him before Brazil 2014 also and once again Dino you must tell us, 'how can we qualify for the World Cup'?