Claudio Bravo beats former goalkeeper Victor Valdés in less goals conceded
2.24K //
21 Jan 2015, 17:34 IST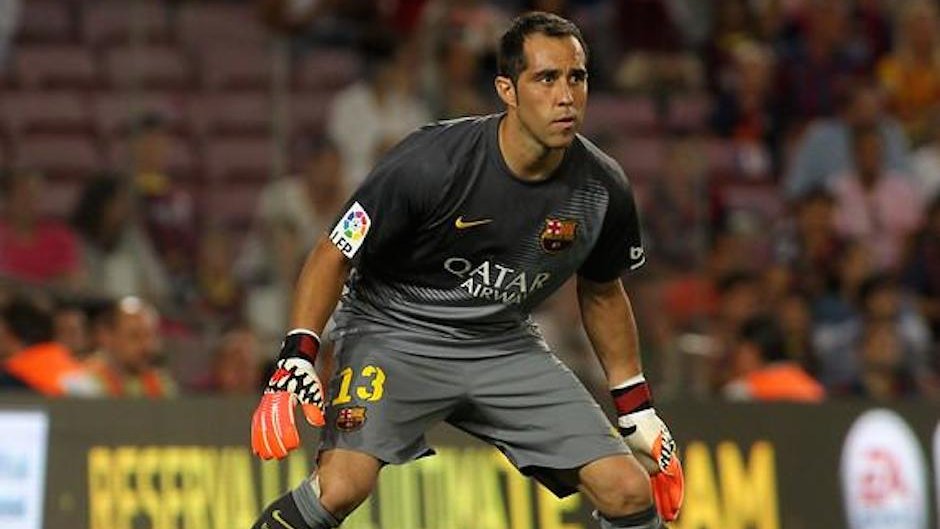 This Sunday, Barça closed the first half of the season becoming the team which had conceded the least number of goals: only 9. A number that is far from the second one in this ranking, Real Madrid, with 15 goals conceded. The third are València and Villarreal, with 17 goals.
Near to Zubizarreta's record
Claudio Bravo was the goalkeeper in this first 19 Liga matches. Not only has he managed to make Barça be the team who have conceded less goals than any other team, but he also achieved something not seen since 1986-87 season.
At that time, Andoni Zubizarreta (former Football director) was the goalkeeper, and he had managed to concede only 8 goals in 19 matches. This is still Barça's current top record.
Claudio Bravo was about to beat this record. Despite that, his numbers are incredible for a goalkeeper who recently came to Barça. And don't forget that he didn't concede any goal during the first 9 matches.
He beat Víctor Valdés
He didn't beat Zubizarreta, but Bravo has better numbers than the previous goalkeeper, Víctor Valdés. After the first half of the season, the Chilean has conceded 4 goals less than Valdés.
This article was originally published on Weloba.com