Brazil coach defends absence of central striker
617 //
16 Nov 2012, 12:03 IST
Rio de Janeiro, Nov 16 (IANS):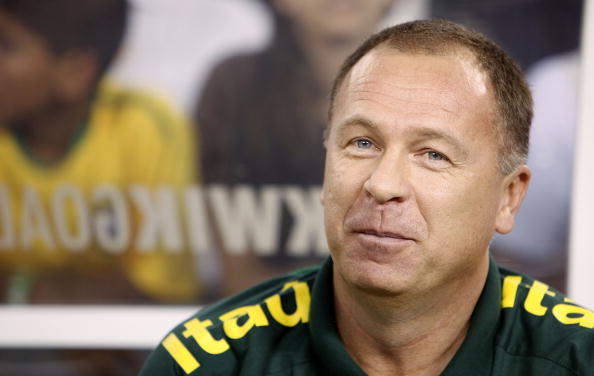 Brazil coach Mano Menezes has defended his decision not to deploy a central striker in the team's 1?1 draw with Colombia in New Jersey, United States.
Brazil struggled to convert their midfield dominance into goals with Neymar missing a late penalty after earlier cancelling out Juan Cuadrado's opener with a trademark dribble?past two defenders and precise finish Wednesday, reports Xinhua.
"In general I was happy with the performance despite not winning," Menezes said.
"We controlled possession and created several opportunities. We are adjusting to this new way of playing that I have chosen for the last few games and the response the team gave against Colombia shows that we are on the right track."
Menezes refused to blame Neymar for Brazil's inability to score the winner, saying the poor state of the MetLife Stadium turf had caused the 20?year?old to lose his footing at the crucial moment.
"The surface made the penalty more difficult than what it otherwise would have been," Menezes said.
Brazil will now face Argentina Nov 21 at the Bombonera Stadium in Buenos Aires.