Brazil guarantee Maracana completion
674 //
17 Mar 2013, 15:00 IST
Rio de Janeiro, March 17 (IANS):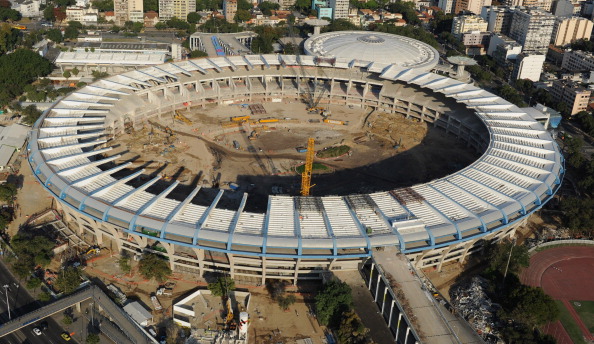 Brazil's 2014 World Cup organising committee has guaranteed that the Maracana Stadium here will be ready in time to host the FIFA Confederations Cup in June.
The iconic venue has already had its playing surface laid but is still awaiting the installation of its fibre-glass roof. Originally earmarked to be ready by December last year, the stadium has already had its completion postponed thrice, reports Xinhua.
Last month, FIFA said the latest deadline shift to April 27 would be final.
Speaking after a meeting with FIFA delegates in Rio Saturday, organising committee integration manager Tiago Paes guaranteed the stadium would be ready to host Brazil's friendly against England June 2.
"If we needed to change five percent of the planned works, we would have concerns. But that is not the case with the Maracana. Naturally some problems have come up but we are here to make sure they are sorted out quickly," Paes said.
The Maracana Stadium will host both the Confederations Cup final June 30 and the World Cup final July 13 next year.