Brazil midfielder Gilberto to join Atletico Mineiro
621 //
07 Nov 2012, 16:24 IST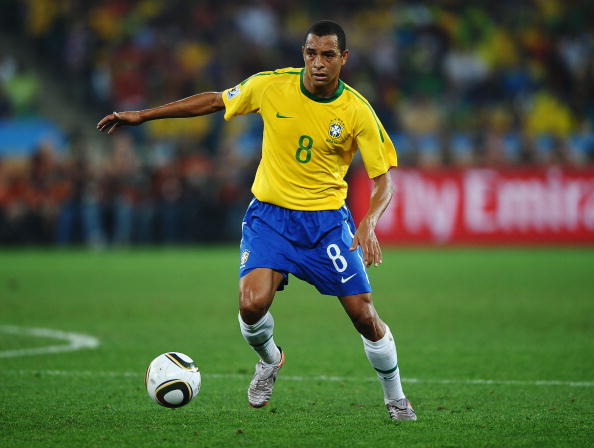 Rio de Janeiro, Nov 7 (IANS) World Cup-winning Brazilian midfielder Gilberto Silva has reportedly agreed to return to former club Atletico Mineiro next season.
The 36-year-old, contracted with Gremio until December, has agreed to join Atletico on a one-year deal beginning in January, reports Xinhua.
"I was told Tuesday that Gilberto Silva is going back to Atletico and we will accept his decision. We hope that he is happy at his new club," Gremio's incoming football director Rui Costa said.
Despite playing most of his career as a holding midfielder, Gilberto has excelled as a central defender since joining Gremio last year from Panathinaikos.
Gremio reportedly wants to replace Gilberto with Uruguay captain Diego Lugano, who is out of favour under Paris Saint-Germain manager Carlo Ancelotti.
Gilberto played every match in Brazil's triumphant 2002 World Cup campaign, and captained the South American's to victory at the 2006 Copa America.
He was also a member of Arsenal's 2003-04 "Invincibles" team which won the English Premier League without losing a match.
He played 62 matches in two seasons with Atletico Mineiro, footballbefore joining Arsenal in 2002.