Bring out the wands! It's Henry's third spell!
998 //
21 Nov 2012, 18:20 IST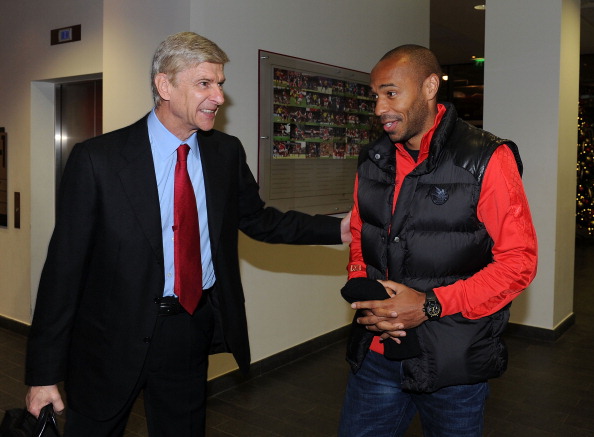 When this particular footballer was spotted by AS Monaco in 1990, no one in particular could have fathomed how instrumental his skills would be to the legacy of one of the most successful Premier League clubs. He wasn't a star at Juventus but Arsenal made him a footballing legend. Arsenal made him a great. Thierry Henry was never just an average footballer, but at Arsenal he was born a legend.
Henry's stint at Arsenal was wildly successful, despite the difficulties he faced; he emerged as a top scorer for almost every season that he was there. Thierry was prolific at Arsenal with a number upwards of two hundred goals under his belt. Not only did he bag two league titles for the team, but he also led them to a UEFA Champions League final as captain. He returned to his home ground this year for a meagre two months, on loan, but couldn't achieve what Wenger envisaged for him. With his level of excellence, it is small wonder that Wenger wants him to contribute to the start of an upward trend in the Arsenal stats.
Thierry has been training at the Gunners' Hertfordshire base post the end of the MLS season with the New York Red Bulls. Although Wenger hasn't confirmed whether he is going to sign Henry on for another season, he acknowledges the fact that apart from footballing brilliance, Henry brings one thing that is most essential to Arsenal's performance and fan morale, and that is hope. Henry was part of the Gunners when they were the Invincibles; Arsenal has definitely skipped a step from then and could do with an astounding communicator like him. Wenger gathers from the practice session that Henry looks "sharp" and could do a whole lot for the younger players in the team. The decision for his return will however be confirmed only in January.
Henry's return to the team could serve as a brilliant replacement in lieu of the imminent departure of Gervinho in early 2013 as well as the probable sale of Marouane Chamakh. Wenger isn't too big on bringing back his old players once they have called it quits but a shortage of a solid attack aims at a perfect fit.
While Wenger thrives on the fact that his team has exceptional character, the fact remains that while the future of Arsenal's players like Walcott and Chamakh remain under a cloud, Henry's return, albeit a short one, could do great things for the team and for Gunners around the world who are glued to their television screens with crossed fingers.