Calls for strike remain with no accord between La Liga players and LFP
1.38K //
13 May 2015, 15:07 IST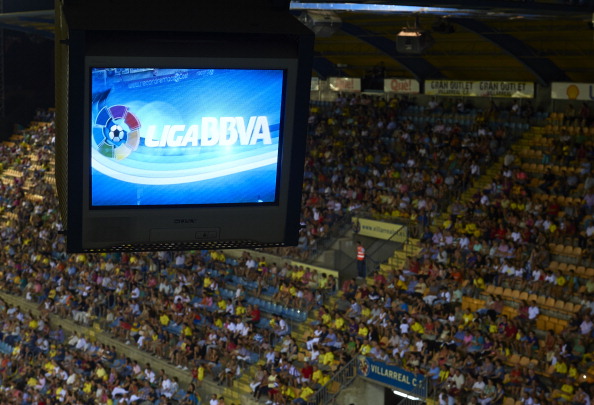 Madrid, May 13 Calls for strikes made by the Association of Spanish Footballers (AFE) persist after a meeting between the AFE and the Spanish National Professional Football League (LFP) concluded without reaching an agreement.
Both parties arrived at the meeting at the Interconfederal Mediation and Arbitration Service (SIMA) on Tuesday after the Royal Spanish Football Federation (RFEF) announced the indefinite suspension of all competitions, reports Xinhua.
The move came after AFE decided to go on strike in protest against the Royal Decree approved by the government on April 30 to regulate the television broadcasting rights of professional clubs.
AFE president Luis Rubiales has argued that the players want an agreement, but the LFP does not want a dialogue.
"It was difficult today to reach some kind of agreement. We are giving more guarantees and offering what is sufficient to solve the conflict in the framework of a collective agreement," Javier Tebas, LFP president, said at the end of the two-hour meeting on Tuesday.
Both the LFP and the AFE expect a favourable resolution from the Social Chamber of the Supreme Court, as Rubiales has said that the players "are strong" and that "the right to strike should be respected."
According to the new reforms, 90 percent of broadcasting revenues are distributed to La Liga clubs, and only 10 percent go to the second division clubs.