Can Real Madrid break their round of 16 jinx ?
1.05K //
15 Mar 2011, 04:10 IST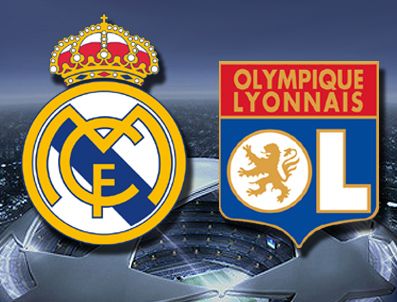 "We are not afraid of the history "
-Jose Mourinho before the match with Lyon.
Wednesday's match will be the biggest match for Real Madrid in this Champions League. Madrid, nine time champions of the European Cup, have struggled to reach beyond the last 16 for the past six years. It's not a wonder that skeptics are not sure this time around too. Over that, if  Madrid are to progress, they have to get past their bogey team Lyon , whom they have not defeated in any encounter so far. So is it over for Madrid this time too ?
A closer look at how Real Madrid have played this season will reveal that Madrid are not the same team that played with Lyon the last time the two teams met at the Bernabeu. Needing a win to progress last time, Real Madrid were the best team in the first half  with more than half a dozen clear cut chances but converting only one. The game would have still gone into extra time but a lapse of concentration allowed Lyon to score and hence ended Madrid's golden opportunity to have a shot at winning the cup at the Bernabeu.
But that was last year. This year the team is more solid at the back. With Pepe forming a rock solid partnership with Carvalho, they have conceded only thrice away from home and none at home in Europe. Their attack is much more potent with new recruits Ozil and Di Maria providing a lot of pace along the wings. The real vice of Madrid last time was the fault of not taking their opportunities and Benzema's golden run of form has come at the perfect moment for Mourinho. With Ronaldo set to come back after a brief period of injury and with a good option in Adebayor, Mourinho does have a lot of options at his disposal. But the real test of Madrid in this encounter will be to defend well and fortunately no other coach in the world knows how to do that better. In fact the Lyon president has already set the tongues wagging by making the statement ,
"I am sure Mourinho will play for a 0-0″
Thankfully little is being said from the Madrid camp who are quietly confident of getting through this time. Having an advantage of an away goal and the vociferous Bernabeu crowd to support them, it's relatively easier for Real Madrid this time. Call it the Mourinho effect or something else but none of the Real Madrid players have given their predictions for the match this time around. Last time the big mouthed Sergio Ramos made a bold prediction by saying that Madrid will the match 3-0. The match ended with a score of 1-1 and an altercation between Lissandro Lopez and Ramos. Fortunately, there has been no such predictions coming from the Madrid camp this time who've probably decided that actions speak louder than words.
History is made to be changed and this looks the right time for it. If Mourinho's men can keep their heads, there is no doubt that the jinx will be broken and Lyon will be trounced. Anything less that that will be a big setback for Mourinho and Madrid, even bigger than the El Clasico humiliation.
PREDICTION FOR THE MATCH :
Real Madrid 2 – 0 Lyon