Conspiracy in the Champions League?
4.51K //
20 Dec 2012, 16:58 IST
Rumors of a conspiracy in the Champions League are already floating around already after it was noticed that the trial draw of the Champions League and the main draw both yielded the same results.
A trial draw is held a  day before the main draw always. And this time, both have showed the same results.
While this may be just a mere coincidence, it is sure to set off alarms in the minds of conspiracy theorists.
Here are pictures of both draws for you.
Trial draw: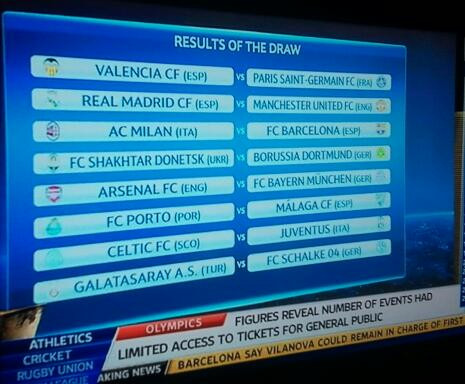 Main draw: