Copa America 2011 2nd Semi-Final: Paraguay vs Venezuela Preview
930 //
20 Jul 2011, 17:52 IST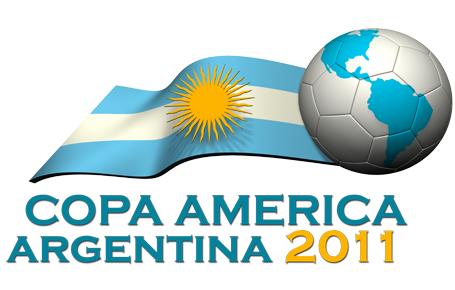 Copa America 2011 2nd Semi-Final
Paraguay vs Venezuela
Venue: Mendoza
Date: July 21, Time: 06:15 AM (IST)
This semi-final was supposed to be a clash between Brazil and Chile where Skill versus Skill, Attack versus Attack and Flair versus Flair could have been witnessed. However, things turn the other way round and so Paraguay will now take on Venezuela in the second semi-final of the Copa America 2011 at Mendoza on Wednesday. Paraguay had knockout Brazil in the penalties, while Venezuela defeated the much fancied Chile 2-1.
It took Paraguay 120 minutes and penalty shootout, to overcome the five times world champions Brazil in the Quarter final after coming up with a 2-2 draw in the Group Matches where they allowed Brazil to pull back an equalizer in the last minutes of the game.
In a game filled with tension, emotions, missed chances, red cards, wasted penalties, and another nation's unexpected fall, Paraguay rose to the occasion and earned their first semi final berth after 22 years, the last being in 1989. The two times Copa Champions will now be up in the Semi Final against Venezuela who have for the first time in history reach the semi-Final of  Copa America.
In the Quarter Final, as few would have believed, Venezuela overcame Alexis Sanchez-led Chile, leading on two occasions before finally discarding Chile at the final whistle. Venezuelans have five goals in their last three matches. That includes their 3-3 draw with Paraguay in their final group stage match that saw Venezuela score in the 89th and 90th minute to come back and earn a point.
If Venezuela are to win they'll need a top performance from Nicolas Fedor because he's the only player who has looked the slightest bit dangerous going forward. Everything else has been opportune attacking, especially on set pieces. Gabriel Chichero and Oswaldo Vicarrondo have anchored the Venezuela defense.
Gerardo Martino may call up Roque Santa Cruz after missing the Brazil clash with an injury. Edgar Barreto, who played well coming on in the quarter-finals, will start in the middle to dictate the attack while for the Venezuelans' Salomon Rondon will be in attack after coming on as a substitute against Chile. Up top, Miku will join him with Juan Arango looking to dictate play as Venezuela chase their first final appearance.
Beating record world champions is never easy, and Paraguay will undoubtedly be anticipating this match more than their opponents. Venezuela earned respect with a win over Chile, but it will be hard for the baseball mad country to plot a route past Paraguay. Expect Martino's team to be victorious in the end, though Venezuela could go out with a flourish; remember too that these two met in the group stage, with a 3-3 draw the result.
The winner of the match will take on Uruguay on Sunday in the final.
Probable Line-Ups
Paraguay: Villar; Da Silva, Veron, Torres/Marecos, Vera; Barreto, Caceres, Rivero, Estigarribia; Valdez, Barrios/Santa Cruz.
Venezuela: Vega; Rosales, Peroza, Vizcarrondo, Cichero; Lucena, Gonzalez, Rincon; Arango; Miku, Rondon.
                                                      Last Three Matches
                              Paraguay                                                       Venezuela
17 Jul 2011      Brazil 0 – 0 Paraguay                            17 Jul 2011      Chile 1 – 2 Venezuela
13 Jul 2011      Paraguay 3 – 3 Venezuela                   13 Jul 2011      Paraguay 3 – 3 Venezuela
9 Jul 2011        Brazil 2 – 2 Paraguay                             9 Jul 2011        Venezuela 1 – 0 Ecuador