Copa America 2011 Third Place: Peru versus Venezuela Preview
1.02K //
23 Jul 2011, 17:27 IST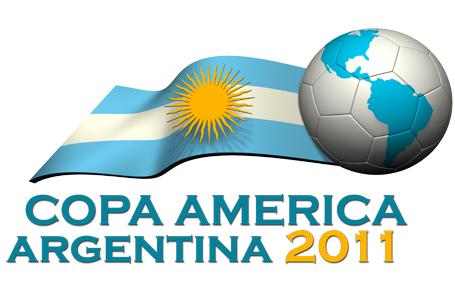 Copa America 2011 3rd Place
Peru vs Venezuela
Venue: Mendoza
Date: July 24, Time: 12:30 AM (IST)
The third place battle for the Copa America 2011 will be fought out by the two underdogs of the tournament Peru and Venezuela at La Plata later tonight. Both the teams come into the match having lost their respective semi final matches. Peru lost to Uruguay by two goals to nil while Venezuelans' were unlucky to go down to Paraguay in a penalty shootout.
Labeled underdogs from the start, Peru have had an exceptional run in this edition of the Copa America holding the eventual finalist Uruguay 1-1 in their opening game before confirming their Quarter Final berth, when they defeated Mexico 1-0. They however lost their last group game to Chile with an own goal in the dying minutes of the game.
Unperturbed by their last group game defeat, the La Blanquirroja bounced back in the Quarter-Final against the much fancied Colombian, defeating them 2-0 to set up a Semi-Final clash with Uruguay. In the Semi-Final, a disappointing performance saw them going down to Uruguay 2-0, with Luis Suarez scoring a brace in the early minutes of the second half, dashing the Peruvians hope of a third Copa title.
Peru's task to turn the tables around was made even harder when captain Juan Manuel Vargas was red carded for a vicious elbow, but Sergio Markarian's team will go out of the tournament with their heads held high after a courageous display.
With star man and Captain Juan Manuel Vargas missing the game, suspended due to his red card in the semi-final against Uruguay, and Adan Balbin still a doubt because of injury, José Paolo Guerrero will be looking to lead the team to secure 3rd place for his nation.
Similar to the Peruvians, Venezuela also started their campaign on a high note much beyond the expectation of the world. The lowest ranked team in the competition drew their opening game against the tournament favorites and holders Brazil before following it up with a 1-0 win over Ecuador.
La Vinotinto rounded off their group games with an impressive come-from-behind 3-3 draw with Paraguay, a match in which Venezuela trailed 3-1, with a minute of regulation time to go. Two goals in the next three minutes turned the game on its head and propelled the side into the quarter-finals, in which they beat Chile 2-1, to set up a semi-final clash with Paraguay.
Cesar Faria,s side were eventually defeated in the semi finals as Paraguay edged into the final following a theatrical 5-3 penalty shootout after both sides fought out a 0-0 stalemate. They often penetrated the Paraguayan defense which effectively shut Brazil out, and had it not been for the post, La Vinotinto would have been preparing to meet Uruguay in the final on Sunday.
Miku was unexpectedly left out in favor of Alejandro Moreno against Paraguay, but when he came on, Venezuela's attack was spurred. If he had started in Mendoza, La Vinotinto's fate may well have been different. He, along with Rondon, will be looking to hit the back of the net tomorrow to grab 3rd place for the La Vinotinto while Manuel Rey is set to start following Grenndy's Perozo's semi-final knock.
The last time these sides met in the Copa America was in the 2007 edition. On that occasion, Venezuela emerged 2-0 winners. They won one match each, in the two world cup qualifiers since that game, with Venezuela winning their home game in 2009 by a 3-1 scoreline. Peru won at home in 2008; the score was 1-0 in their favour.
Probable Line-Ups
Peru: Fernandez; Carmona, Acasiete, Rodriguez, Vilchez; Balbin, Yotun, Ballon, Cruzado; Guerrero, Advincula
Venezuela: Vega; Rosales, Rey, Vizcarrondo, Cichero; Lucena, Gonzalez, Rincon; Arango; Miku, Rondon
                                                Results of 2011 Copa Matches
                               Peru                                                                             Venezuela
Jul 20, 2011     Peru 0 – 2 Uruguay                             Jul 21, 2011     Paraguay 0 – 0 Venezuela
Jul 16, 2011     Colombia 0 – 2 Peru                           Jul 17, 2011     Chile 1 – 2 Venezuela
Jul 12, 2011     Chile 1 – 0 Peru                                  Jul 13, 2011     Paraguay 3 – 3 Venezuela
Jul 9, 2011       Peru 1 – 0 Mexico                               Jul 9, 2011       Venezuela 1 – 1 Ecuador
Jul 4, 2011       Uruguay 1 – 1 Peru                             Jul 3, 2011       Brazil 0 – 0 Venezuela