Cristiano Ronaldo vs Luis Suarez: Which European Golden Boot winner deserves more acclaim?
3.56K //
18 May 2014, 23:45 IST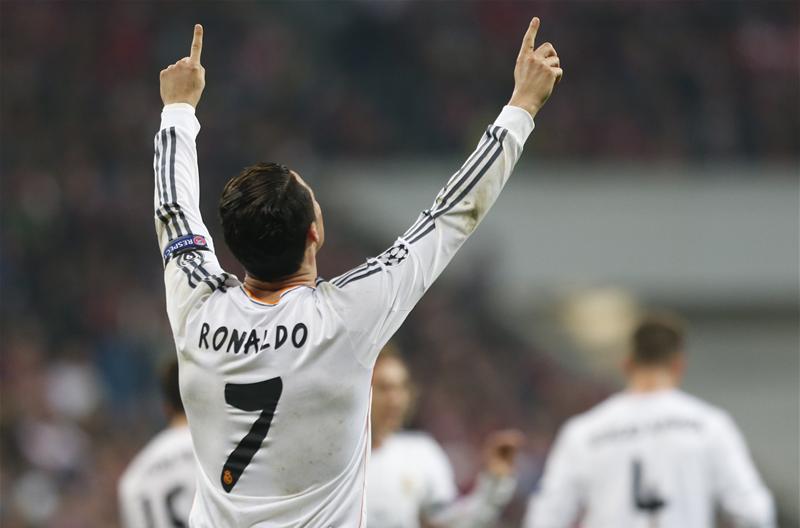 The pair that Real Madrid ultimately want to lead their line, Luis Suarez and Cristiano Ronaldo ended the season level on 31 league goals, to tie for the accolade of top scorer across Europe's top five leagues. For all their goals, neither man managed to secure a league title to show for their efforts, with Liverpool finishing second in the Premier League and Real Madrid third in La Liga.
If reports are to be believed, then Suarez -PFA player of the season – is set to be Madrid's top transfer target this summer. Flexing their financial muscles to bring Gareth Bale in from Tottenham last summer couldn't deliver the title, but a frontline of Ronaldo, Suarez and Bale would surely rival the original Galactico's era, at least for expensively assembled talent.
With 31 goals each, Suarez and Ronaldo both have claims to be the most lethal forward on the planet at the moment, although a certain Argentine at Barcelona may also have something to say about that. But which of the two top scorers have had the best season this year?
On goals scored the two are tied, but Ronaldo's smaller amount of gametime means that he has a better goals to minute ratio. Suarez has netted every 96 minutes for Liverpool this season, while Ronaldo has averaged a goal every 82 minutes in La Liga and a staggering goal every 54 minutes in the Champions League.
As expected in such a titanic tussle, the stats are nip and tuck. Ronaldo may have a better goal to minute ratio, but Suarez has created chances and provided assists more frequently. Suarez has created almost a chance per game more than Ronaldo in domestic football, creating 2.64 per 90 minutes to the Madrid man's 1.67, while he edges out his Portuguese counterpart on assists with 0.36 to 0.32 per 90 minutes.
Both men have provided more than just their goals and have roamed across the pitch. Suarez has formed a lethal strike partnership with Daniel Sturridge at the top of Liverpool's 4-4-2 formation, while Ronaldo has featured from the left in Madrid's 4-3-3. Nominally on the wing, he has had license to drift as he wishes and link up with central striker Karim Benzema and right-hand man Gareth Bale.
Perhaps the planet's best player, Ronaldo is also one of the sport's greatest athletes. It does him a disservice to describe him as the brawn to Lionel Messi's guile in their long-running Ballon d'Or battle, but Ronaldo's pure power is reflected in his overall stats.
He has a slightly higher Squawka Performance Score per 90 minutes than Suarez and has also come out successful in a far higher proportion of his aerial duels and attempts to go past his marker.
While Ronaldo edges out the top scorer battle in the peripheral stats, Suarez has proven himself integral to Liverpool with his ability to create chances. He has created 87, the highest of any Liverpool player and 40 more than Ronaldo, who is fifth at Real in terms of chances created.
Domestically the pair are almost impossible to separate, as their shared goal tally would suggest. If they are to be separated, then it is by Ronaldo's Champions League exploits.  Breaking the record for goals scored in a season in the process, Ronaldo has scored 16 times in European competition this season, with the final in Lisbon still to play.
A comparison between the two sees Ronaldo come out on top, for this season at least. Suarez faces the Champions League next season for the first time since arriving at Liverpool, giving him the chance to take his goalscoring to the highest level of them all.
Time will tell if he can claw himself onto that truly elite top table of Europe's outstanding marksmen, but you wouldn't bet against it.