"Crystal Palace probably deserved it more than us" - Watford manager Gianfranco Zola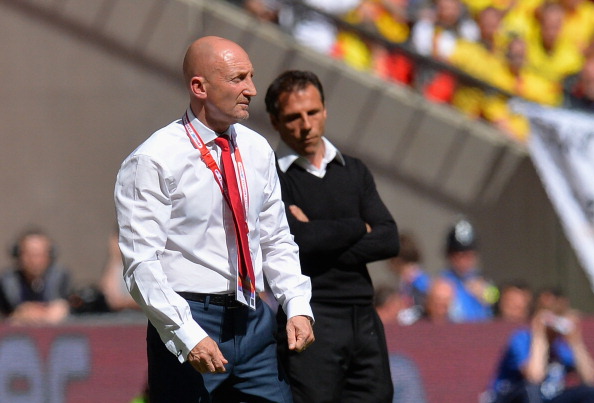 Kevin Phillips scored from the penalty spot in extra-time as Palace claimed a 1-0 victory against Watford, putting an end to their eight year relegation from the Premier League. While Crystal Palace celebrates this joyous occasion, their competition Watford takes time to support and congratulate their victory.
Watford manager Gianfranco Zola was big enough a person to admit that Crystal Palace deserved their 1-0 win in the Championship play-off final. "They played well and probably deserved it more than us, so congratulations to them," said the Italian.
"It is tough for me and tough for all connected to Watford. It hasn't been our best game but to lose to an extra-time penalty is hard to take."
Zola, who had built a team largely on loan players at Vicarage Road, is in a spot as Football League rules dictate that, starting next season, that option will not be available to Watford which is under a transfer embargo until 31 August.
Watford came in the third position in the Championship games, just two points ahead of Palace. After 22-year-old striker Matej Vydra was sidelined at half-time due to injury, Watford had to rely solely on goalkeeper Manuel Almunia to make a string of saves with the intention of sending the game into extra-time.
"At half-time Vydra had a problem with his ankle and had to come off. They had Zaha, who played very well. Games like this can be altered by big players."
"To be playing here was a big bonus for us, it wasn't expected," added Zola. "Next year we are determined to be stronger and we will be stronger."