Murder on a football pitch: The Cuneyt Cakir incident
4.79K //
06 Mar 2013, 10:07 IST
"Some people believe football is a matter of life and death. I'm very disappointed with that attitude. I can assure you it is much, much more important than that." -  Bill Shankly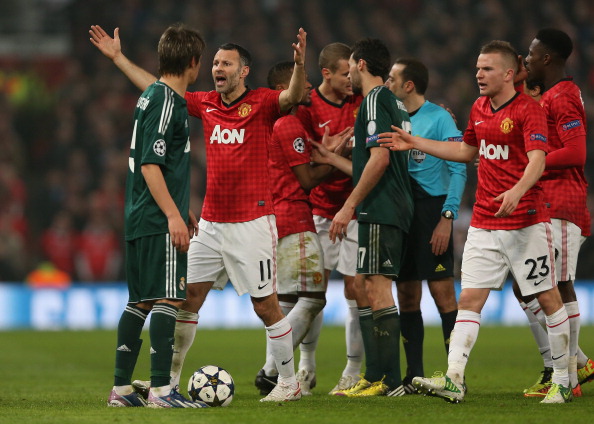 Ah, football. The beautiful game. A joy. A pain. A tender bride. An unforgiving mistress. She is frail, fragile, vulnerable; a damsel in distress. Every once in a while, a hero rises like none before to rescue her from the throes of mediocrity, and in harmony, rises a pantomime villain. Some heroes caress her; carry her to safety.
Yet others empower her, stand her on her feet. And even others make her forget the painstaking reality, and take her on a magical ride if only for ninety minutes. A villain comes of only one sort; one that seeks to destroy her happiness, plunging her into an abyss of hopelessness, helplessness and the never ending torture of misery brought on by self-doubt and the recurring thoughts of what-if.
After last night's game between Real Madrid and Manchester United, which was an hour of ecstasy and another half of pure, merciless agony, one thing is certain: one name shall forever be etched in the minds of the Reds' fans all over the world – Cuneyt Cakir. One man who single-handedly ruined a spectacle on display for the entire footballing world; the likes of which may be surpassed in quality, but never in fame or intricacy. The sheer magnitude of his decision, which in itself was not becoming of a referee categorised as 'elite' by the UEFA, is beyond any that such a limited mind could ponder.
An unexpected, poor man's Manchester United lineup was frustrating the wealthy superstars from Spain who had brought with them the former Old Trafford flame, Cristiano Ronaldo. One man who has risen from the dead at United, Nani, was having the game of his life against the aforementioned wealth, and had just helped his side take a deserved lead in the game. He was committed to the game, keeping his eye on the ball, unaware of another player approaching at a quick rate, and raised his foot to try and bring it down. In the process, before he could take notice of his fellow contender and withdraw his foot, it strikes, studs first into the midsection of his ill-fortuned opponent. Nobody reacts with anger, since everyone, including Cakir himself, has seen that Nani only had eyes for the ball and could not possibly have known of Arbeloa's position until the very last moment.
Robin van Persie wanders over and has a word with the referee, perhaps pointing out the same fact going by his gestures. The referee is calm, reassures him that he understands. Almost everyone expects Nani to receive a booking, some of the more optimistic venture to think he might even escape without one. Nani, who has also received medical attention over the clash, finally gets to his feet and approaches the beckoning referee. Cakir, nonchalantly, in an apparent masochistic attempt to assert the power that he wields over the ninety minutes, brandishes a red card and asks the player to leave the pitch. Nani is shattered. The Old Trafford crowd is stunned. Sir Alex Ferguson is incensed. Football is dead.
Sent off for "serious foul play", since there could possibly be no other explanation under the guidelines that the Football Association has laid down for the referees. The word 'foul' deserves special attention, as it is the referee's domain to determine what counts as actually foul, i.e. vile, and what counts as mere accident or clumsiness.
The fact that Nani could not have known of Arbeloa's position, having never looked in that direction, makes it impossible for his action to be classified as the former, begging instead to be categorised under the latter. Thus when Cakir waved that red, while he failed to penalize Sergio Ramos for blocking off United players with an outstretched hand on an occasion or two to mention the least of his favours for Madrid, he signaled to the whole world that he thought Nani went into the challenge with intent to cause hurt. Untrue, as it always will be.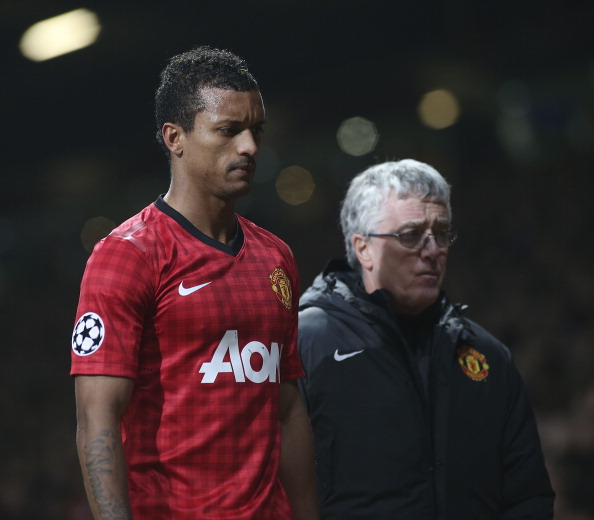 The repercussions of this decision will stretch far and wide; while Sir Alex Ferguson has been wise to shield his anger from the media for the time being, other effects may not be so invisible. Nani's Old Trafford career, which is hanging on by the last few strands of a sock, is certain to take a turn either for the better or for worse. A player who has always relied on emotional stability and confidence to produce brilliant performances, he will either benefit from the support or dig a larger hole for himself, failing to exorcise the demons in his mind. More than 600 million Manchester United supporters will regret what could have been; most for a fleeting moment, some for a lifetime.
Football fans all around the world will continue to ponder over the standard of refereeing and remain in constant fear of their team being the victim of an exceptionally poor decision, even one where the referee could have been wiser within the laws of the game. Those very fans will mourn the loss of half an hour of fair football, which could have changed the way more than just the two clubs involved would be looked at.
Whenever the future looks upon this night, where Ryan Giggs became the stuff of legend, and Sir Alex reiterated his tactical acumen, it shall always be marred by an ugly blot which should never have been; for it was a night on which Cuynet Cakir took the rules of this beautiful game and stabbed her in the heart with them. It was the night on which Cuneyt Cakir killed football.