Danny, Denisov fly out for Anderlecht test
596 //
05 Nov 2012, 20:43 IST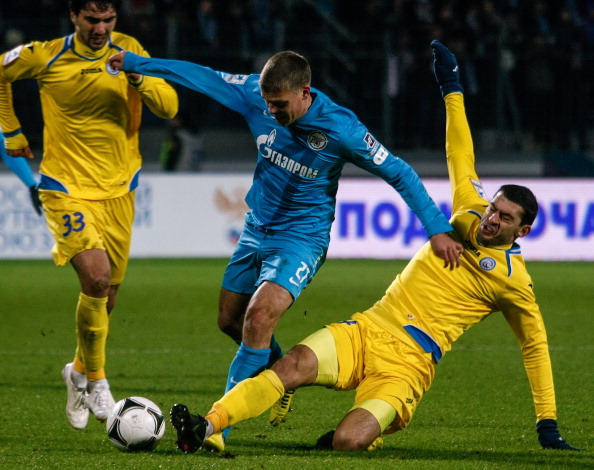 Moscow - Returning playmaker Miguel Danny and back-from-exile midfielder Igor Denisov flew to Brussels with Zenit St. Petersburg on Monday for their crucial Champions League clash with Anderlecht.
Tuesday's match in the Belgian capital is crucial for both teams as third-placed Zenit have only three points from three matches and Anderlecht sit at the bottom of the Group C with one point.
It had been unclear if the duo would be able to help Luciano Spalletti's team after Danny only made a tentative return Friday from a seven-month injury absence and Denisov was lacking match fitness.
Both came off the bench to feature in Zenit's 2-1 home win over FC Rostov.
It was Danny's first appearance since February, when he re-tore his cruciate ligament. Russia captain Denisov missed six weeks of action after arguing with management in protest at the large salaries doled out to new arrivals Axel Witsel and Hulk.
Witsel makes the trip to his home country but Brazil star Hulk misses the trip after picking up a thigh injury.
Malaga lead the group with three wins, with AC Milan in second on four points.