Sir Alex Ferguson once said: "Attack wins you games, defense wins you titles." We don't need to look any further than FC Barcelona to testify to this statement. The Blaugrana boasts a healthy 12-point lead at the top of the La Liga table with just 12 games remaining in the 22-23 Spanish league season.
Despite having a forgettable season in Europe, Barcelona have won 22 of their 26 games in La Liga this season, drawing and losing only two each. Barcelona have scored 49 goals from their 26 games. However, a much more impressive stat is of the just nine goals they have conceded in those 26 games.
---
A Goalkeeper who refuses to be beaten
Marc-André ter Stegen has kept the Barcelona goal for all 26 games in La Liga this season. He has managed 19 clean sheets out of those 26 games and has only conceded nine goals so far. His top-notch goalkeeping has contributed a lot to the team's fantastic run in the domestic league this season.
He has often helped the team play out from the back and has delivered some fantastic long balls. His touches in the box are controlled and he mostly picks the safest pass option. He is not afraid to come out to collect or clear the ball and provides an option to restart the team's play from the back.
Ter Stegen's tally of 19 clean sheets this season has already surpassed his 11 from 35 La Liga games last season. His clean sheets have become as important as they can get considering many of Barca's wins this season were 1-0 victories.
---
A defensive unit with sheer determination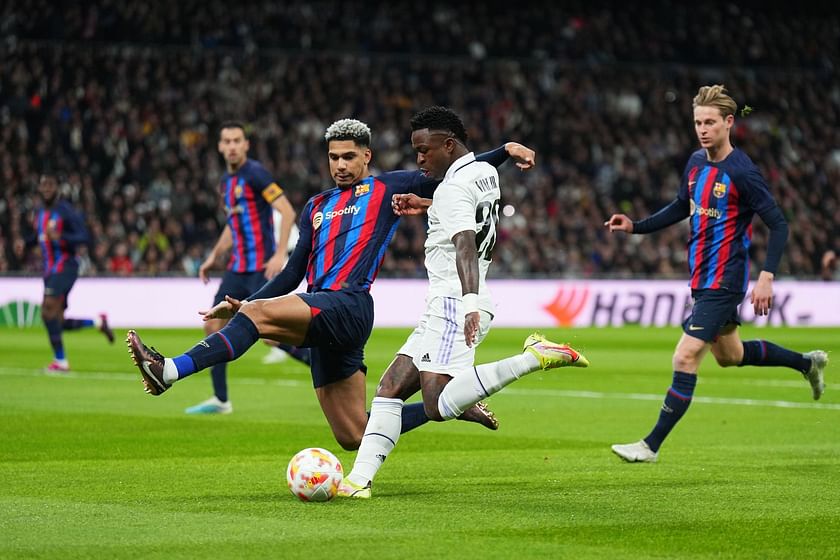 When we talk about 19 clean sheets in 26 games, we shouldn't ignore the defensive unit that restricts the opponent's scoring chances. Ter Stegen is in the 11th position in terms of saves in La Liga this season with 54 saves. Most of the attacking plays by opponents were sniffed out even before it reached the German goalkeeper.
At the beginning of the season, Xavi shuffled with different defenders till he identified his best four. Now the most trusted backline of Xavi is Jules Kounde, Ronald Araujo, Andreas Christensen, and Alejandro Balde. They developed a chemistry where they all complemented each other thus making the opposition's job harder.
Barcelona's only two defeats in La Liga came at the hands of Almeria and Real Madrid. It is noticeable that in both those defeats, this wasn't the backline available for Xavi.
Araujo is an intimidating figure who is not easy to dribble past. His physical attributes have him standing against any attacker. The way Araujo contained Vinicius Junior in recent El Clasico matches is a testament to his abilities. He has shone equally in both right-back and centre-back roles.
Christensen, who joined this summer on a free transfer, is a gamble that has worked out well for the Catalans. Though he missed a few games through injuries, he has been a revelation in Barca's new-look defensive line. The 26-year-old is expected to be an integral part of Barcelona in the coming seasons.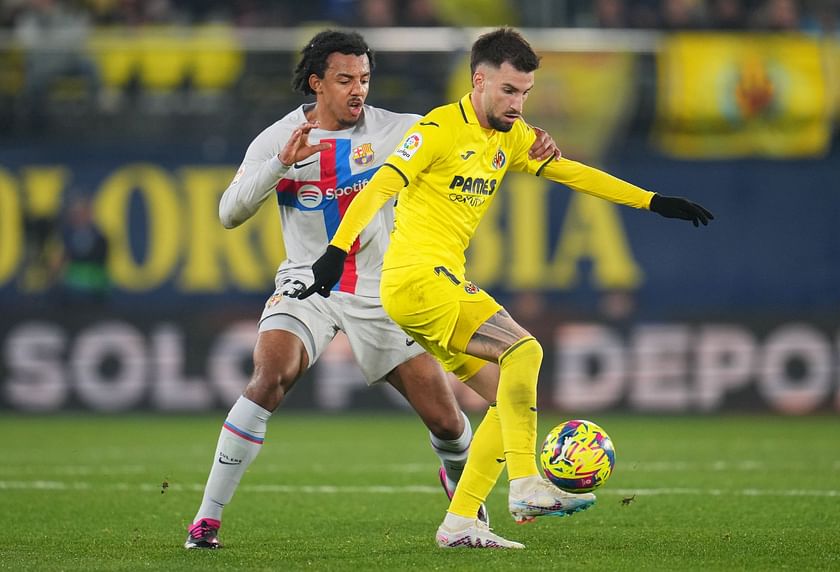 Jules Kounde is primarily a centre-back. However, the Frenchman has occupied the right-back role many times to great effect. Barca weren't doing well with their makeshift RB options and Kounde's signing has been a blessing. Out of his 18 appearances in La Liga this season, 11 were as the right-back.
Alejandro Balde is a Barcelona B product who has earned his starting position at left-back ahead of veteran Jordi Alba. He is one of the fastest players in the Barca squad and is very productive in terms of offensive runs and distributions. However, he needs to improve his positional play as he often gets caught high up the pitch during opponents' counterattacks.
Despite Gerard Pique's mid-season retirement, Jordi Alba's decline, and Sergio Roberto's vulnerabilities as a makeshift RB, Barcelona have managed to put together an impressive backline. It seems that this is going to stay for many years to come as the players are young and are happy to be playing for Barca.
---
Relentless pressing from Barcelona midfielders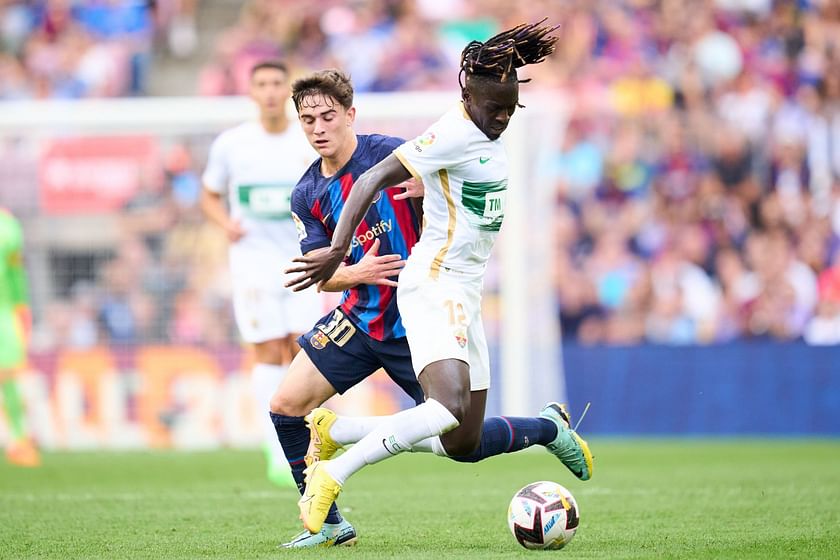 In front of an in-form goalkeeper and an organized defensive unit, Barca have another layer of defenders. They are none other than their relentless pressers in midfield. They nullify most of the opposition movements in the opposition half itself. Contributing at both ends of the pitch, they have affected the games in a decisive manner.
18-year-old Gavi is the one who stands out when it comes to pressing and putting his body on the line. Though amateur on multiple occasions, the energy and attitude he brings to the Catalan side is unparalleled and reviving.
In conclusion, if Barcelona eventually win La Liga this season (which they should, barring some unlikely turnarounds), they have their defensive work rate to thank for.