Dejavu: Messi does to Neymar what Ronaldinho did to him in 2008
10.80K //
13 Feb 2015, 20:44 IST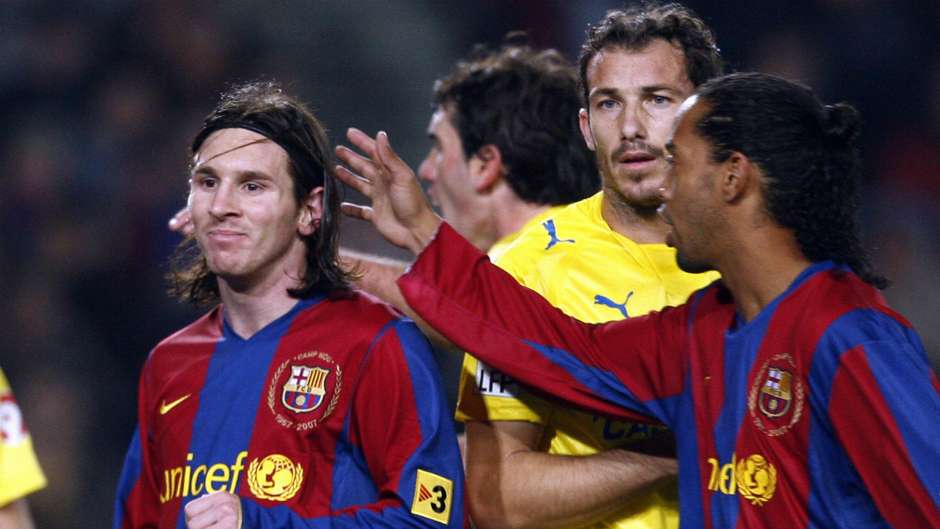 Lionel Messi asked Neymar to take the penalty against Villareal, and the Brazilian went on to miss the spot-kick. Apart from the fact that it was the first time since 2010 when Messi didn't take a penalty while he was on the pitch, this entire sequence of events was very interesting, as it was almost an exact copy of an incident that took place seven years ago.
It was the second leg of a Copa del Rey encounter in 2008 between Barcelona and Villareal, at the Camp Nou. The home team were leading 1-0 and had just been awarded a penalty. Ronaldinho, the club's designated penalty taker, came to the pitch just then, and so was happy to let Lionel Messi to take the spot-kick.
In normal circumstances, there wouldn't really have been much cause for concern. Messi had the entire team's trust, and he showed great confidence in stepping up to take it.
As luck would have it, the Argentine's penalty was saved by Villareal's Diego Lopez. Following the save, Ronaldinho went up to Messi and consoled him.
Here's the video of the same:
Fast forward to 2015, and almost the exact sequence of events repeated themselves. Lionel Messi let Neymar take the penalty, who ended up missing his spot-kick. The match was again in the Copa del Rey, and co-incidentally, against Villareal! In fact, both times, the penalty was taken at the same end of the Camp Nou!
Call it co-incidence or the magic of the Copa del Rey, or the mystery of the Camp Nou, but history just repeated itself!
This article was originally published on Weloba.com.