Do you still remember Portsmouth?
The Barclays Premier League fans may not have yet forgotten the name Portsmouth. They were a major team in the top flight division of one of the most competent leagues in the world, having elite players like Glen Johnson, Lassana Diarra, Peter Crouch, Jermaine Defoe, David James etc.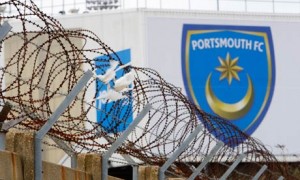 But today, Pompeys are in npower League One which is the third division in English football below Football League Championship and BPL. For making things even worse, they are now in 20th position, with just 5 wins and 11 defeats out of 20 games, laying their eyes on Football League Two.
Harry Redknapp had a major role in bringing the team to Premier League, winning the Division One Championship. It started with Pompeys beating Liverpool 4-2 on penalties to win 2007 Premier League Asia Trophy. That season itself, they reached  the final of FA cup, beating Manchester United at Old Trafford in quarter-finals and West Brom in semi-finals. Portsmouth at last, won the cup with a 1-0 win over Cardiff. The win earned them another milestone of playing the European football for the first time in their history.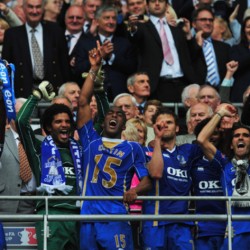 But that was a short span of may be called the golden time for the club. Redknapp left the club to join Spurs, and following him, main players like Defoe and Lassana left the club, but that was not the main reason for the downfall. The financial crisis and the debts by huge spending adversely affected the team, followed by an ownership change which dragged on and with no money, many top players such as Crouch, Glen Johnson, Distin etc were sold. Avram Grant also managed Pompeys in the their last time in BPL. But financial problems accumulated and at last, they were relegated.
They faced a rock bottom when the club announced that, "it appears likely that the club will now be closed down and liquidated by the administrators" but Portsmouth's creditor Alexandre Gaydamak announced the next day that he had reached an agreement that could save their future. Portsmouth started the 2012–13 season on ?10 points after Football League told them that they were allowed into League One with strict financial controls.
Currently Pompeys are just one place above relegation as League One, having 24 teams and out of which four will go to League Two. Anyway, the 2008 FA champions won't be reaching top flight soon. Hope they will make a comeback.