Don't believe the hype: Arsenal still gunning for Suarez
12.49K //
31 Jul 2013, 23:04 IST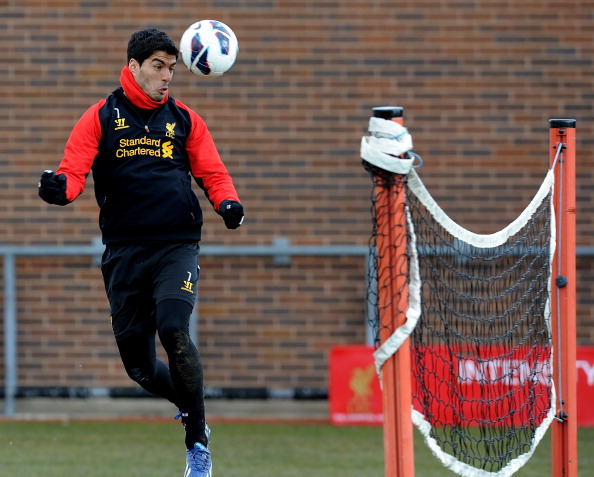 As the Premier League season edges closer, transfers (or lack of) are more heavily scrutinized with each passing hour. Gareth Bale's saga dominates the headlines today as our link with Suarez has gone a bit quiet. While some may find it worrying, I've noticed that there's always quiet before the storm when it comes to Arsenal. Our last three signings all joined fairly quietly, with links popping up for Santi Cazorla and Giroud merely days before they were announced.
The same thing could be happening as I write; the club are tied up in a heavily public last-ditch push for Suarez, but for all we know, Arsene Wenger and the rest of the team could be tying up deals as the media twiddle their thumbs over the bitey Uruguayan.
It would make sense to me. Arsène is no stranger to secrecy, even when his hand is exposed, so it comes to no surprise that he's been tight-lipped about all of our deals. What intrigues me is the fact that we've yet to be linked with more attackers, after it surfaced that Bernard could be off to either Shakhtar or Porto, with Arsenal lagging behind in the running.
What I do know though, is that papers will be jumping all over the quiet and uncertainty of Suarez' future in the coming days, especially with the club's iron curtain finally closing entirely.
Yesterday, news broke that Luis Suarez had no intention to jump at the chance to join Arsenal, given he has yet to seek mediation from the Premier League on resolving contract issues on the wording of the dubious £40m clause. Time is precious, patience is thin, and we're running out of options. Just what exactly is holding things up?
I know that a news source without bias is rarer than a picture of Park Chu Young, but some of the things being published about this deal are getting ridiculous. Aside from trying to knock Arsenal's image, I can't see why either of these stories are being published.
The Metro: Gareth Bale departure could see Tottenham hijack Arsenal's bid for Luis Suarez
Quote: "Valencia's Roberto Soldado is currently the favourite to fill the void at White Hart Lane, but no deal is yet complete and should the funds become available, Levy may well add some extra spice to the north London derby by swooping for Suarez."
Let me get this straight. The Metro considers Arsenal and Liverpool main rivals for a Champion's League spot, yes? I find it odd that this is the same paper that published these quotes from Suarez himself saying he doesn't believe in the club's ambitions anymore. Odd how quickly club and player can change their tune without provocation, eh?