EPL: 5 talking points from Liverpool 3-2 Tottenham Hotspur
1.10K //
11 Mar 2013, 00:20 IST
Everyone loves a good Sunday League fixture featuring two good teams – Spurs looking to consolidate a top 3 finish and qualification for the Champions League, and Liverpool trying to gain momentum and entry into the Europa League place. And boy did this game deliver! Subplots were interwoven like a spider's web with a ball of yarn and your shoelaces all mixed up into one big mess.
In the end of a see-saw encounter, Liverpool won 3-2 thanks to a late penalty kick by Steven Gerrard, whiles Spurs' unbeaten run came to an end, Liverpool now had won 4 back to back in the PL. Here are the 5 talking points from the fixture played at Anfield.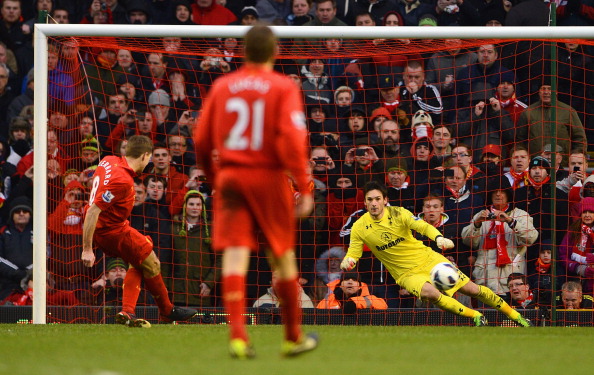 1) The tale of two men: Everyone before the game was talking about the two hottest players in the Premier League at the current moment. Luis Suarez and Gareth Bale have been in scintillating form of late and both had parts to play in the game. Suarez scored Liverpool's first after a great bit of play between the ever impressive Coutinho and Enrique, while Bale provided a couple of assists for Jan Vertonghen, who scored both of Spur's goals. Bale had a couple of good efforts on goal while Suarez won a late penalty which Gerrard converted. Though Bale's streak ended and Suarez extended his goal record in the PL this season, more should be expected from both men in the remaining games of the season.
2) Mistakes, mistakes, mistakes: The first goal by Liverpool was quite exquisite, but the same cannot be said about the other goals conceded in the game. Liverpool still cannot defend. Two balls played in by Bale and the defense cannot deal with anything that is played at head height. Glen Johnson slips, man marking is all over the place and Vertonghen scored twice.
Meanwhile Spurs' defending wasn't all that great. They looked all set for the win in the 2nd half and were dominating when a poor back- pass by Walker towards their keeper Lloris ended with Lloris missing the ball and Downing somehow finishing with his right foot. Then Defoe played a crazy ball back into the penalty box which resulted in a foul on Suarez, leading to a penalty which cost Spurs a point when they should have got more from the game.
3) Champions League, here we come!: They might have lost the game but Spurs showed that they are a class act and surely should qualify for the Champions League. They probably deserved to get a point from the game, if not more but for a couple of silly defensive errors. AVB has created a pretty good team and with a fit Gareth Bale in the line up, Spurs should be able to enjoy more European nights (not the Europa League), barring a massive end of season collapse. This loss also serves as a warning to not lose their way. Only a few more games to go and they should able to close in on the Champions League.
4) The Project is starting to work: The Liverpool FC-Brendan Rodgers project is finally paying some dividends. With the right players in the front line, Liverpool actually look a decent unit up front. Gone are the days when they had to solely rely on Suarez alone to get the goals. Coutinho, Sturridge and even Downing now look a good forward line up and maybe they can push on for a Europa League place. Don't say this out loud, but if luck is on their side, maybe they can go even higher.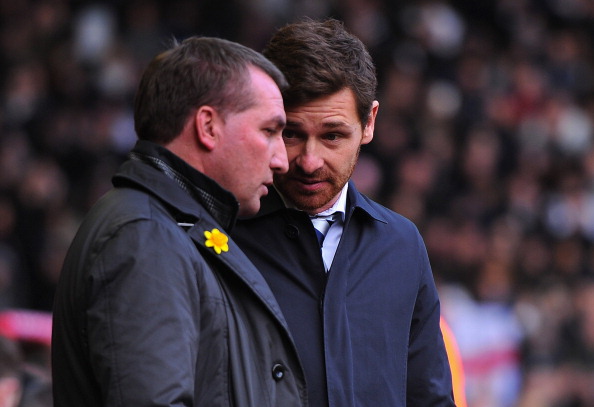 5) We are young: It was a battle of two young managers, Brendan Rodgers and Andre Villas Boas, both inching towards their goals bit by bit. AVB is well on his way to taking Tottenham to the glory of the Champions League this season while BR is slowly and steadily making Liverpool a unit which could do well next season. It is a project for the long term at both clubs and certainly on the basis of this performance, they can be at the helm  for quite a while.