English Premier League Season Review: Everton
2.01K //
14 May 2014, 14:35 IST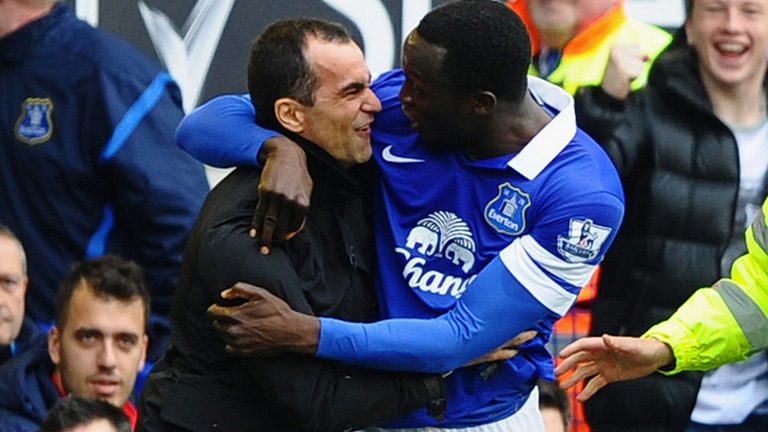 Roberto Martinez has transformed this Everton side from a one trick pony to a fearsome attacking threat
It was yet another season of the Barclays Premier League where it boiled down to the last day and the scenes at Merseyside described them all. While rivals Liverpool finished agonisingly second, neighbours Everton let themselves down as losses to Crystal Palace and Manchester City ensured that after having a fabulous season where they racked up their record points tally in the Premier League era, the Toffees finished fifth.
The year was 2002. Everton had just signed David Moyes to fill their managerial woes. Well, who would've known that the Scotsman would steer them into dizzying heights that the Everton faithful were ecstatic about. A decade later, Moyesa left Goodison Park as he was hand picked by Sir Alex to become the next manager of Manchester United as he called curtains to his two and half decade long glorious career.
David Moyes built what was to be an outfit which often exceeded expectations but was never the finished product. As the new manager arrived, so did new ideas. Roberto Martinez and his side ensured that Merseyside was not only about Liverpool, what with the duo of SAS shredding teams week in week out. After a string of stunning performances, Everton were probably one of the teams of the season.
And after having such a season, it's just right on our part to analyze the good and well, the not so good.
Positives and Negatives
The Toffees have had a season to remember and they were filled with performances that caught the eye. Ross Barkley and Gerard Deulofeu have been tremendous this season. Dribbling past defenders with ease, the two of them have caused immense problems to the opposition. Same applies to Belgian Romelu Lukaku who has had a staggering season up front as he has scored 15 goals during the campaign. Gareth Barry and Seamus Coleman have been unsung heroes for the team and it'd be sad to see Barry leave if he does at the end of the season.
One area where Everton must improve is the depth of the team. When Lukaku was injured, there were none in the bench who were able to shoulder the responsibility of the main striker and that certainly dented their chances of winning. If there was one area where Everton were truly on top, it must be the central midfield. Gareth Barry and James McCarthy seemed as though they had been playing for years. But when even one of them was unavailable, the team was in shackles. Also, Everton must quickly find a replacement for the ageing Sylvain Distin.