EURO 2012 is a blessing for Poland-Ukraine faltering economy
680 //
01 Mar 2012, 17:00 IST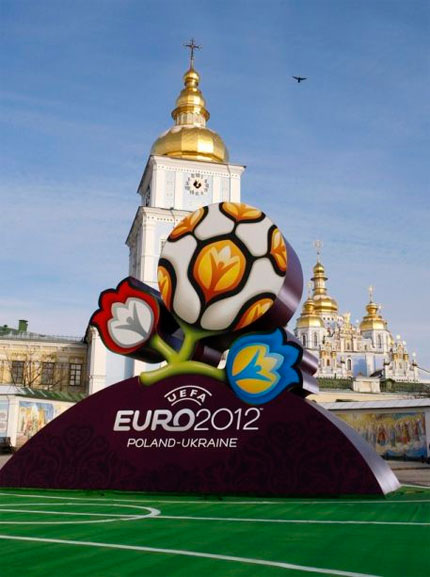 Poland-Ukraine fought off bids from Italy, Hungary-Croatia to host the EURO championship for 2012.  This is the first time either country has hosted this tournament. This bid has shown UEFA's intention to expand football to nations which have no history of hosting such major events.
Mega events like the Euro championship helps in promoting the sport as well as improving the country's economy.  The event attracts a large number of tourists and generate huge revenues through ticket sales, TV broadcasting and tourism. Take for example the Euro 2004 hosted by Portugal. Despite severe budget constraints and economic recession, Portugal successfully hosted the competition which changed the face of the country owing to revenues created from tourism and TV broadcasting.
Poland and Ukraine have definitely hit the jack pot on being selected to host this year's Euro championship. Both being developing economies, it's a huge opportunity for them to reap the benefits from this event. But organizing an event of this magnitude comes with a  heavy price. Every Euro host nation has to conform to certain prerequisites such as, significant amount of capital and labor, eight state of the art stadiums with a seating capacity of 30000-40000, 16 excellent training facilities, multiple five star hotels, transport facilities connecting host cities with other places within the city, extensive security arrangements at the venues.
Poland and Ukraine has a gargantuan task at their hands. They are both transitional economies who were once a part of soviet union. Poland made a successful transition from socialist economy to market economy and is considered as the healthiest post communist country owing to its booming economy. On the other hand Ukraine floundered to make the transition to market economy with majority of its population plunged into poverty. Though the economy stabilized later on, the transport and infrastructure facilities have not been upgraded since the soviet era. Ukraine had a lot to do in terms of efficient and well connected transport networks, infrastructure facilities, well equipped stadiums and training facilities to be able to host the competition. Its position as a co host became precarious after it was seriously struck by the 2008 economic crisis.
Despite several setbacks, the preparations picked up speed and UEFA confirmed four cities of Poland and four cities of Ukraine for hosting the matches with the final being held at the Olympic stadium in Kiev. The successful hosting of the event would not only mean triumph economically, but it would also project a positive image of their country on the international scene.