The UEFA Euro 2020 has seen it all so far – stunning upsets, exhilarating comebacks, and high-octane football for the ages. As is usually the norm with Europe's biggest stage, a number of players have taken the next step in their careers and have matured into this footballing generation's torch-bearers.
For players looking to put their skills to the test against traditional continental heavyweights, the Euros provide the ideal stage. The biggest names of the past few decades have honed their crafts in this tournament and have etched their names into the history books with their exploits.
With increased squad sizes and several talented stars in every team, however, it is only natural that a select few players will have to make do with bit-part roles. Selection dilemmas are always problems that the best managers love to have, but they can often be harsh on players who deserve to be out there in the thick of the action.
Take England, for example. Most of Gareth Southgate's squad has what it takes to step up and do a job at the Euros, but match situations and tactical nuances dictate that players who would otherwise walk into most national teams must now have to spend the length of the competition warming the bench.
The Euros only come around once every four years, so players who find themselves out of the starting elevens usually have their work cut out for them. England, Spain, Denmark and Italy have made it to the semi-finals at Euro 2020 and while their squads are brimming with quality, there have been a few names that have slipped under the radar.
I've looked at the four squads that have survived the knock-outs so far and have picked five players who should be given more of a chance at Euro 2020.
---
#5 Marcus Rashford - England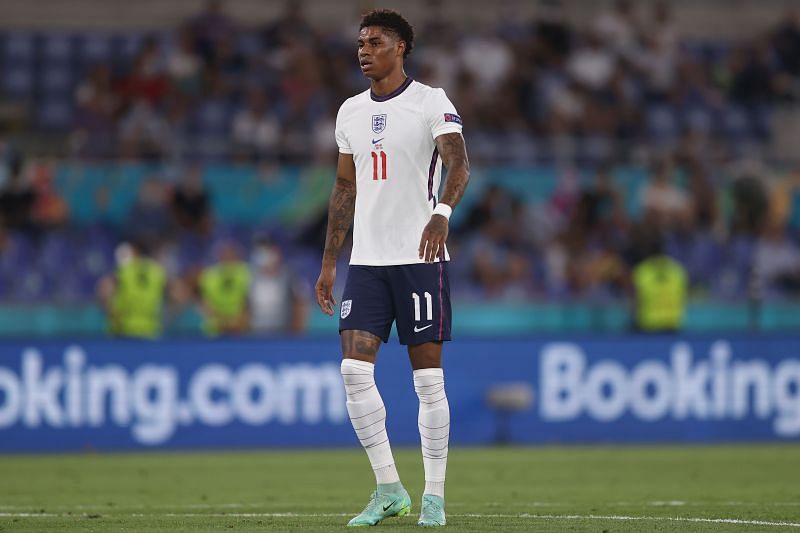 Marcus Rashford has had to live out an unrelenting 12 months both on and off the pitch. He has championed pertinent social issues in England over the past year and has also had to cope with Manchester United's grueling schedule. Going into Euro 2020, there has been plenty of talk about his lack of rest and downtime since that Europa League final against Villarreal.
England have been successful without Marcus Rashford so far, and the lack of spotlight on the forward may well have worked wonders for him. At his best, Marcus Rashford is a game-changer, and he has now had the time he's needed to get back to his best.
Rashford has a certain clarity about him – you can see it in the way he speaks, he's very different from most other footballers. He hasn't enjoyed much game time so far but is perfectly aware of the things he can do on the pitch. Now that England are into the Euro 2020 semi-finals, a game against Denmark could suit a well-rested Marcus Rashford.
---
#4 Federico Chiesa - Italy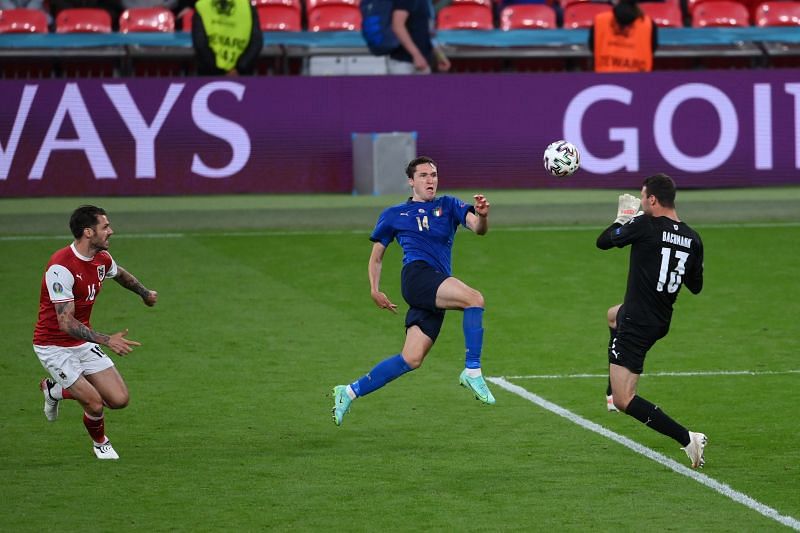 In most people's eyes, the goal of Euro 2020 is probably Patrik Schick's – those goals only come around once every few years. I'm going to disagree with the general consensus, though, because I prefer Federico Chiesa's strike against Austria. Everything about that goal was technically flawless, and the maturity that Chiesa displays on the pitch is well beyond his years.
Federico Chiesa's attitude on the pitch is fantastic. Italy needed someone to step up for them against Austria and Chiesa, one of the youngest players in the squad, was ready to take on the mantle. It doesn't seem to matter where he is on the pitch – Chiesa always wants the ball at his feet.
If I'm Roberto Mancini on the sidelines watching the game, I'm urging the rest of my troops to give him the ball. Here's a young player on the biggest stage of his career so far, and he's gesturing to his teammates that he wants to lead the attack. Chiesa has all the makings of a great player and could potentially be the difference between success and failure for Italy.
We could see much more of Chiesa now that Italy have reached the Euro 2020 semi-finals. Much of the discourse surrounding Euro 2020 has focussed on how nerves affect young players on big occasions, and I'd say if you have 11 players with Federico Chiesa's attitude on the pitch, you have yourself a great team.
---
Also read: Jim Beglin's column: Euro 2020: 5 players who have surprised everyone with their performances
#3 Jadon Sancho - England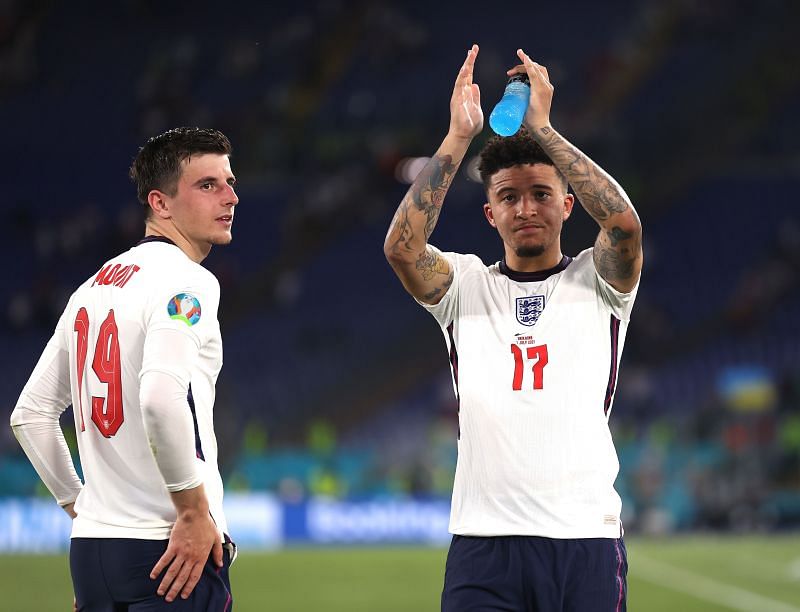 There have been several appeals all over England for Jadon Sancho to start in recent days, and the fans finally got what they wanted in the Euro 2020 quarterfinal against Ukraine. The game against Germany saw a lot of discourse surrounding Sancho and his knowledge of German teams, but you have to give credit to Gareth Southgate for his excellent squad management at Euro 2020.
With the transfer saga that has taken place with Sancho over the past week, it's perfectly understandable that the manager didn't want a player on the pitch with his mind elsewhere. With his transfer situation now resolved, Jadon Sancho is likely to feature much more in England's plans at Euro 2020.
As far as Jadon Sancho's role in the team is concerned, England often seem to be caught between a rock and a hard place. Gareth Southgate has set his teams up to control games with defensive solidity often being the priority, Sancho's exciting brand of attacking football will not always be required. Against teams like Denmark, however, the winger can be virtually unplayable in one-on-one situations and can force the issue in the final third.
England have a wealth of attacking options and Gareth Southgate has relied heavily on Phil Foden and Mason Mount. With Foden unable to make much of an impact at Euro 2020, we could see Jadon Sancho step up as the ideal replacement.
---
#2 Thiago Alcantara - Spain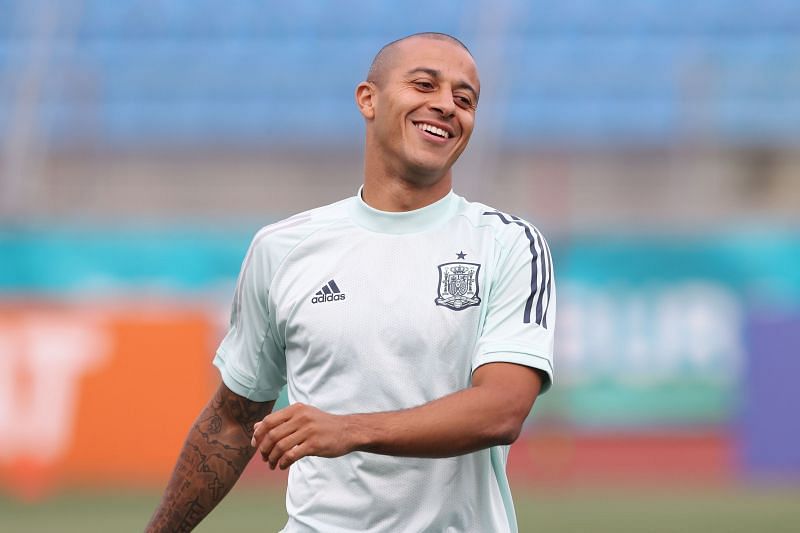 It's funny in hindsight – I had heard Luis Enrique speaking before Spain's Euro 2020 campaign and he said that they weren't a great passing team, they weren't like the golden generation we saw a few years ago. Given what we've seen over the past few matches, I'd say these Spanish players are more like their predecessors than their manager would have us believe.
That being said, Spain have struggled to break some of their opponents down with their approach to the game. They did score 10 goals in two matches but most of those goals had more to do with the opposition than Spain's own methods. In games where opponents make it hard for you to find those spaces, a player like Thiago Alcantara could make a massive difference.
At the moment, Thiago Alcantara is Spain's experienced head on the bench, guiding his younger teammates as they navigate the challenges posed by a major international tournament. For Liverpool, Thiago finds passes that you wouldn't normally see on a football pitch. Spain face Italy in the Euro 2020 semi-finals, and the experience of Thiago Alcantara could come in handy.
In a major tournament like Euro 2020, it's easy to get caught up in a bubble. I distinctly recall the Neville brothers poring over videos of the opposition, analyzing every aspect of their game. I do occasionally wonder if the Italians are similar because they seem to know everything about the opponents they face at the Euros. Mancini's charges will likely know all there is to know about Spain's midfield, and a player like Thiago could ensure that Luis Enrique wins the tactical battle.
Spain have dominated possession so far but might not find it as easy to keep the ball against Roberto Mancini's Italy. Thiago is excellent with the ball at his feet and his battle against the experience of Chiellini and Bonucci would be a fascinating watch.
---
#1 Jack Grealish - England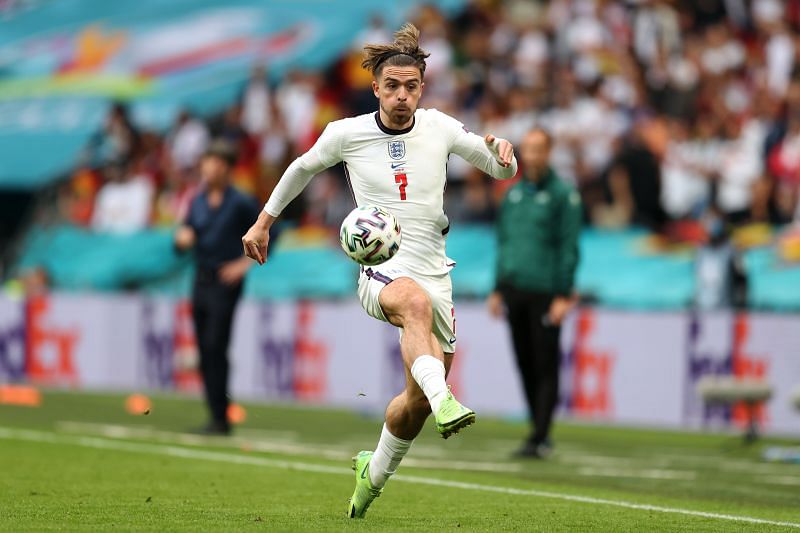 Jack Grealish has not had much playing time at Euro 2020, but his performance against Germany was proof in the pudding. Grealish is an impact player and has the innate ability to change the game with his style of play. We've seen it with Aston Villa – they've struggled in his absence and his influence at club level is nothing short of massive.
Grealish's consistent inclusion in the England team could be problematic for only one specific reason. Referees at Euro 2020 have been more reluctant to award fouls as compared to the Premier League and have often allowed play to continue despite the occasional harsh tackle.
Grealish is one of the most fouled players in the Premier League and usually does exceedingly well to get into positions where he can win the free kick. At the Euros, however, this particular aspect of his game might work against England, with teams breaking on the counter.
Jack Grealish is certainly capable of tweaking his game to suit the Euros and does need more game time to prove his mettle. There was a moment before he came on at Wembley when the cameras panned to his face on the bench and a roar was heard around the stadium. Gareth Southgate is not going to bow to the wants of his fanbase, but the poignancy of the moment did not go unnoticed.
With so many talented players in their squad, the fans did not have a go-to player before Euro 2020 started. They do have one now in Grealish, but they've seen only glimpses of his ability so far in the tournament. The likes of Mount and Foden have done well for England at Euro 2020, but the impact that Jack Grealish has on his team's fortunes makes him a special player.