Everton's double Belgian blow opens the door for Barkley
644 //
18 Dec 2012, 19:49 IST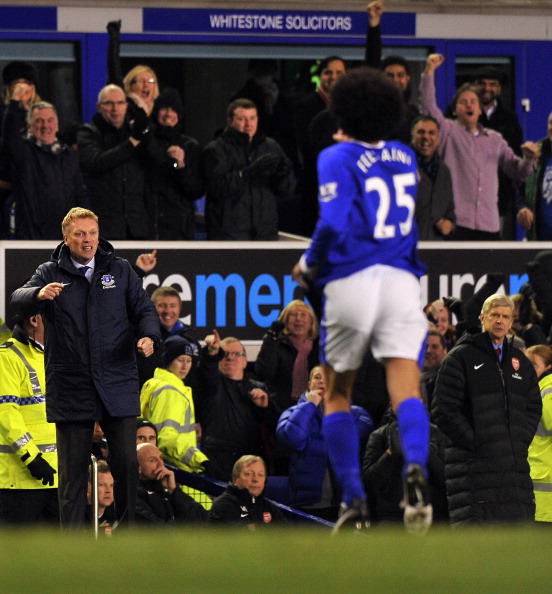 Quality players' reckless moments are often said to 'overshadow a good performance'. Well the opposite is true of Marouane Fellaini's showing in Everton's 1-1 draw with Stoke. The Belgian's extremely violent behaviour masked one of his worst afternoons in a blue shirt.
The wheels of the practically abandoned anti-Fellaini brigade, derailed for the duration of our Marouane's transformation into a match winner, were firmly back in motion and rightly so.
The game saw a return to the Fellaini of old; laziness to the point of arrogance. Everton fans noted the level of play which had become the new required standard for the big man, standards he fell shambolically short of on Saturday. Fellaini will be missing for three matches – a significant blow but one not at all devastating for the Blues.
For absence in football is always accompanied by its much more agreeable partner in crime, opportunity, and so it will prove for exciting youngster Ross Barkley, whose 20-minute appearance from the bench offered plenty of hope to supporters. Barkley's neat touches, eagerness for the ball and invention around the box will work well in an Everton side now forced into sharpening up its short game in light of aerial target number one being grounded.
For the contention thrown the Toffees' way is that they are both a one man and long ball team, which ignores of course the logical impossibility of one man playing long balls up to himself. Besides, anyone who watches Everton closely would tell you that Darron Gibson's return to the starting line-up has brought about a drastic improvement in the Blues' passing game, and this is where Everton truly excel.
Slick passing, co-operative movement and interchangeability has characterised the most impressive aspects of a season in which Everton have elevated themselves to Champions League potential. Leon Osman, Steven Pienaar, Leighton Baines, Steven Naismith and of course the afore-mentioned Barkley are now charged with taking Gibson's lead and perfecting that style of play over the Christmas period.
Everton's best Belgian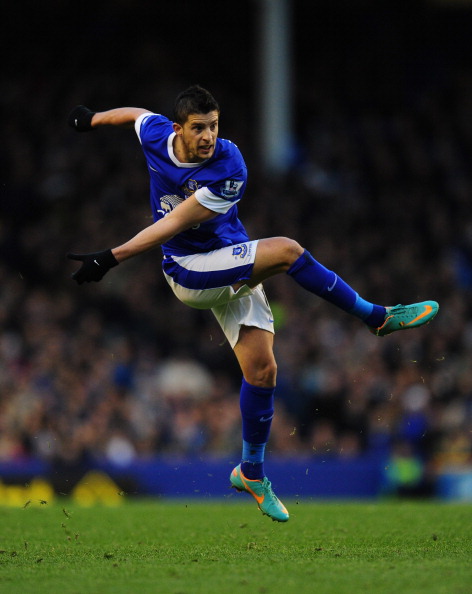 On this front, next month's real setback was not discovered on that incriminating video footage from the Britannia, but several days earlier when David Moyes revealed Kevin Mirallas, Everton's best Belgian, would be out for some time. Whilst Gibson's vision is the key component in shifting defence into attack, Mirallas' skill is the critical factor in turning those attacks into chances.
The untimely tweaking of the hamstring which will see Mirallas sit out the festive period and perhaps even a portion of the New Year, will be as welcome at Goodison Park this Christmas as a post-sprouts seat on the sofa next to your dad.
Yet another injury to Tony Hibbert suggests Seamus Coleman, one of Everton's better players at the Britannia, will be kept at right-back meaning Steven Naismith, whose microscope has been intensified somewhat unfairly on the back of Mirallas' forced omission, will only have young Barkley and Bryan Oviedo as competition on the right.
Both players are capable of providing valuable pace and energy to complement the creative sparks in the centre, but Barkley's impressive Sheffield Wednesday loan spell during which he scored four goals and earned the Owls' Player of the Month award, puts him in with a great shout. Not to mention the collective will of every Evertonian.
So come on Davey, let's see what the kid's got.