Ex-Arsenal striker Nicklas Bendtner is now officially 'Lord Bendtner'
8.35K //
16 Mar 2015, 13:57 IST
What started off as a joke on the internet has now become reality – Nicklas Bendtner is now officially a Lord.
The ex-Arsenal striker, currently at Wolfsburg, has long been the target of fans on the internet with memes and jokes coming out on an almost daily basis during his time at the North London club. But the Danish striker can now officially hold the title after he was gifted a piece of land in Scotland.
The land was bought for him by Danish magazine Se og Hør. It isn't much though – he has been given just 1 square foot of land in Glencoe Wood, which is part of a natural reserve in the United Kingdom.
Bendtner delighted with 'Lord' title
According to his agent, Bendtner was over the moon when he heard of the news.
"We have seen it, and Nicklas thinks it's a fun gimmick," she said.
"We have been asked to be sent a receipt and we are pleased that it supports a nature conservation area."
All hail Lord Bendtner!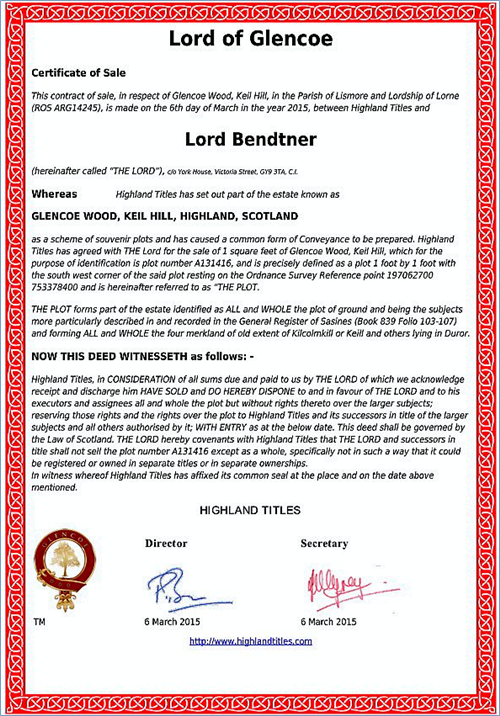 Image credit: Highland Titles