Factfile of Arsenal's latest recruit: Yaya Sanogo
2.42K //
02 Jul 2013, 22:06 IST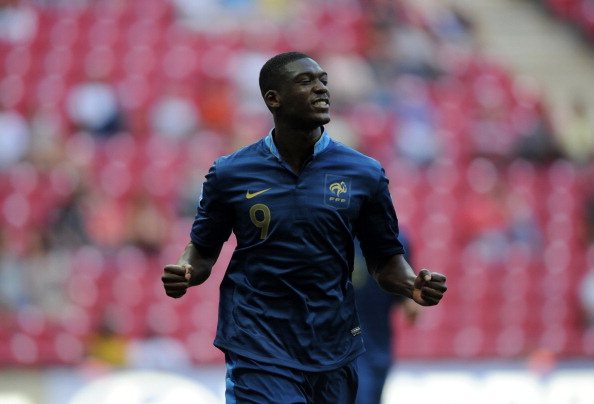 Arsenal recently announced their first signing of the summer with the arrival of Yaya Sanogo.
Sanogo can be described as a typical Arsene Wenger signing as he's young, unknown, comes from Ligue 2, has great potential to be a star and is a Frenchman.
Arsène Wenger told Arsenal.com: "Sanogo is a good young signing for us. He has shown that he has potential with his recent performances for Auxerre and also for the France Under-20 side. We are looking forward to Yaya joining us and continuing his promising development."
Now, who is Yaya Sanogo?
Yaya Sanogo is a French football player who has represented France at different youth levels, from U-16 to U-21. His most recent appearance came for France at the U-20 FIFA World Cup, Turkey.
Will he feature regularly for Arsenal's first team in the coming season?
He won't be a regular in the side and will mostly play for Arsenal reserves, if he isn't loaned out. He will be competing with Ryo Miyaichi and possibly Joel Campbell, if he gets his work permit, to get a spot in the senior team.
Is he the solution to Arsenal's troubled attacking line?
No. Wenger will be signing an additional striker to support Olivier Giroud upfront. Sanogo could be Arsenal's third choice striker, mostly making appearances in League Cup games.
What is the need to sign Yaya Sanogo?
As the 2012/13 season ended, Arsenal released 10 youth players from the academy – Jernade Meade, Conor Henderson, Sanchez Watt to name a few. Sanogo has shown glimpses of what he can be with his performances in recent times. He is said to have huge potential and could become the next big thing. He's strong, his physical attributes resemble Romelu Lukaku or even Didier Drogba. With his fierce speed, he could be tormenting the centre backs in the coming future. Best of all, he joined for free!
Is this a gamble taken by Arsene Wenger?
Well, only time will tell. Most of the Arsenal fans are concerned with his injury record. He has not featured for Auxerre that often due to his injuries. Some people have even termed him as the next Diaby as Diaby too joined Arsenal from Auxerre. Sanogo is just 20 and he is coming back to his previous best with his excellent performances in the FIFA U-20 World Cup. He has got many years ahead of him to improvise and be one of the best.
Yaya Sanogo's stats:
For Auxerre:
Ligue 2: 13 Matches, 9 Goals
Ligue 1: 8 Matches, 1 Goal
Factfile:
Country: France
Age: 20
Height: 1.91 m
Weight: 74 kg
Position: Forward
1993: Born on 27th January in Massy, France
2000: Started playing for CMS Pantin, based in northeast of Paris.
2002: Joined sports club CS Municipal d'Eaubonne
2006: Signed first youth contract with French club Auxerre.
10 October, 2009: Earned promotion to the team's Championnat de France amateur i.e. Fourth division of the French Football League System.
27 October, 2009: Signed first professional contract with Auxerre.
5 December, 2009:  Scored a hat trick in a 6-2 win against Viry Chatillon.
5 May 2010: Made his French league debut appearing as a substitute in a 2–1 loss to Olympique Lyon.
18 September 2010: Suffered a fractured tibia while playing in a league match against Mulhouse.
May 2011: Returned from injury, played for Auxerre reserve team.
21 September 2011: Made his first League appearance, which came as a substitute in a 1–1 draw with Lorient.
6 November 2011: Scored his first professional goal in a 2–0 win over Toulouse.
1 February 2013: Scored 4 goals in a match against F.C. Laval.
1 July 2013: Signs long term contract with Arsenal Football Club.