Falling From Seventh Heaven
790 //
03 Dec 2012, 23:36 IST
It has been 7 Years 6 Months 10 Days 13 Hours 43 Minutes 14 Seconds since Arsenal football club won any silverware.
In competitive football, winning titles is considered being in heaven.
Ask Arsene Wenger and the Arsenal board they will tell you that's a lie. Arsenal won its last trophy in 2005.
It has been a fall to personal lows for this marvelous club of ours, season after season.
They say no player is bigger than the club. That's true, but players are the ones who make the club big in the first place by winning. So the first fall for Arsene Wenger has been players leaving or sold to boost the balance sheets. Being a finance guy myself, that is important but only for a corporate that sells a product, not for a football team that goes on the pitch week in week out with title aspirations.
The second fall for Arsene Wenger is the present Arsenal squad that looks like laying down on the job and fat and happy. His faith has not been paid back by players who he has stood by in good and bad times. Apart from a few like Cazorla, Wojciech Szczesny and Laurent Koscielny, I see none putting up their hand at desperate times.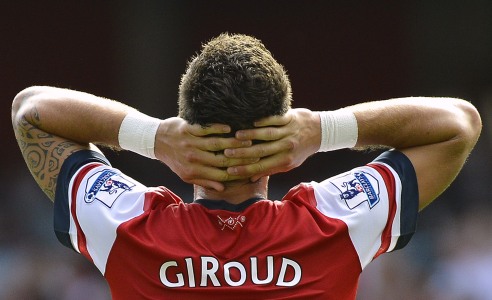 The third fall being rigidity in philosophy. Wenger & the board have not spent on a well known star every season, the last being in 2009. Arshavin is the second most expensive player in Arsenal's history with a fee of £15 million, that being in the winter window only when Arsenal were struggling to finish fourth. The youth policy has been shattered with regular departures and the ones at hand are in self destruct mode. If only Wenger could constantly have a mix of youth and experience, we would have won the fa cup if not nothing.
The fourth fall  - thin squad and injury prone players. Whenever the match is in a cliff hanger mode and we need a super sub, Wenger looks back and honestly I see no one who can turn the match on its head. Is this the same Arsenal who sent on Kanu and Wiltord and they won  the match? Where is the philosophy of having good players? Investment in fragile, youth and old stars (Diaby and Rosicky I can go on with the list but that shall hurt more) has left us lagging in 10th.
The fifth fall is the lack of physical presence. Gone are the times when we had players who were pouncing on Ruud van Nistelrooy after the penalty miss at Highbury.
Since then the Arsenal squad went shorter and thinner every season. We don't need to build another Stoke City here but we need those Viera's, Keown's and Adam's who could take a knock and give two back. When need to take it to the opposition, we almost surrender when confronted with physicality, waiting for the ref to blow on every small foul.
The sixth fall is the dream of another Henry to happen. The biggest mistake I believe at times when I look at Wenger, I feel like he believes he could create another Henry who would be the knight in shining armour and win the princess for him. Sadly years after years, we put this on everyone and it has never happened.
I shall finish this fall from seventh heaven with the seventh fall –  Unproven players, Unreplaced stars and out of position players. I could write an essay on this leggy Giroud guy bought from Ligue 1 club Montpellier. A potential RVP replacement. Are you serious? The EPL is the most competitive league! Any team would take RVP over Giroud, particularly one who dreams of winning a title or at least fighting for it.
We lost Henry, Ljungberg, PIRES, Wiltord, Kanu, Campbell, Flamini, Hleb, Cole, Reyes, Adebayor and many more. A few not loved by the fans but they were never aptly replaced and hence this gaping hole is what we fall in. Besides this, playing players out of position unsettles them. Defenders shuffled around due to lack of proper cover. Arteta played at defensive midfield is a poor choice. He has no physical presence nor that pace to make mends when muscled out. Ox has the pace to be a winger but he is better suited when just behind the striker. Podolski has already stated his dissatisfaction as being used as a winger.
With due respect to Wenger and his intelligence, I hope he can raise this team back to heaven someday with the sweet taste of success we all wish for our beloved club.