Fans convinced me to stay: Ronaldinho
899 //
29 Nov 2012, 17:50 IST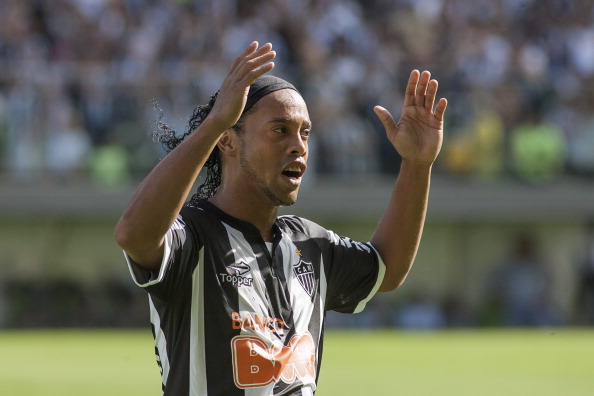 Rio de Janeiro - Ronaldinho says Atletico Mineiro's fans convinced him to sign with the club for another season.
The two?time FIFA World Player of the Year agreed to terms with the Brazilian top?flight outfit on Wednesday, ending weeks of speculation about his future, reports Xinhua.
"Since the day I arrived at this club I have been made to feel so welcome," Ronaldinho said.
"I have a great relationship with everybody: the president, my teammates, the coaching staff but most of all the fans, who have really won my affection. All of those factors convinced me to stay."
Ronaldinho had been linked with a move to Rio de Janeiro outfit Fluminense, but the 32?year agreed to stay at Atletico following a meeting with club president Alexandre Kalil on Wednesday.
"You wanted him. He's staying," Kalil wrote on his Twitter account.
The former Barcelona and AC Milan star has recaptured his best form since joining the Belo Horizonte club in June.
His arrival came just days after he was granted a court injunction to rescind his contract with Flamengo, claiming the club owed him $20 million in unpaid wages.
In 31 matches for Atletico Mineiro this season, Ronaldinho has scored nine goals and created 11 assists. Last week he was named in the Brazilian Serie A championship's team of the season.