Fantastic Five: Manchester United's young brigade
Young blood is desideratum and the most fundamental aspect while laying the foundation for any superior or match winning side. A side coupled with the right balance of youngsters and experience is the best foundation for authorizing a superior stranglehold over their rivals and other teams. Some of the talent have the X-factor along with their versatility, some are technically very good while others can be blessed with blistering pace, wonderful skill and the very few can be hugely gifted and skilled play-makers.
With the ever rising financial crisis and extrapolation of the transfer fees by these clubs, it is mandatory and imperative to develop talent and harness the available potential to make a strong lineup capable to match the other teams in the fray.
So let's have a look at the fantastic five who seem to be realizing their potential quicker than the other few from the United Reserves and let's hope they slowly but steadily make a name for themselves.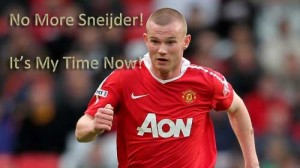 A gutsy midfielder with a great appetite for victory, he is capable of making surging runs on the field and is very much a 'scruff-of-the-neck' type player. His strongest position is the heart of the midfield but he can also operate at right back.
He's a hard working , tenacious midfielder who has been technically very good and thus used at various positions in the youth system.
He was a "key performer" for the United under-18 side which won the FA Youth Cup in 2011. His performances that season earned him the Jimmy Murphy Young Player of the Year award. I was hoping to see Pogba play instead due to the crisis in the midfield , but since it might not happen, the next season is surely the right time for Tunnicliffe to get the nod.
Jesse Lingard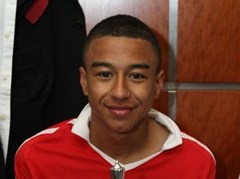 This young talent has been playing really well for the reserves scoring 9 goals, and his work rate has been phenomenal with his ability to track back well along with his clean finishing skills. A bright future beckons this young talent who has been likened to star players such as of Xavi and Iniesta. If he could match up to half his true potential, he will surely be an important asset in the forthcoming years.
Larnell Cole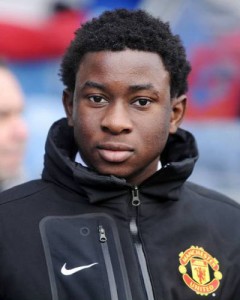 Although he's a young player, it's difficult to adjudge his best position. Cole is an attacking midfielder by trade, but he is also capable of adapting to various positions. He could fit in well on the wing due to his incredible speed and agility.
It is with bewilderment that the name of this player escapes the gossiping circle when the likes of the combative Tunnicliffe, the beastly Pogba and the forgettable Ravel are mentioned while talking about United's youth circle.
Keane twins – Will and Micheal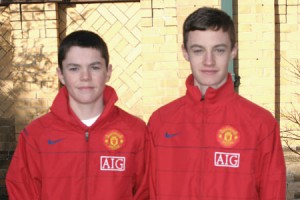 Micheal Keane is a defender who started as a full -back but eventually emerged as a central defender. His regular, consistent performances attract plenty of interest from other clubs who want to snare him on loan. His constant development and improved performances were recognised at the end of the season when he won the Reserve Player of the Year award.
Will Keane is a creative striker and capable of finding the net on a regular basis and is also praised for his intelligence and patience. The frequency at which he has found the net and his attractive style of play have drawn comparisons with Ole Solskjaer and Teddy Sheringham.
Surely these twins are stars in the making !
Marnick Vermijl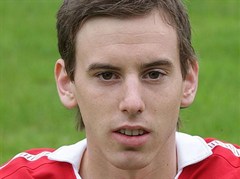 A versatile young defender who plays at right back but is capable of playing on either side of defense and all across midfield. He has scored a couple of goals to signify his contribution with his energetic , hard-running and intelligent displays.
These players were very much influential in United winning the Senior Cup as well as the Barclays Premier Reserves League play-off this time around. Let's hope that these five fantastic players contribute to Manchester United's success in the days to come.