FB Wall: Cristiano Ronaldo has two reasons to drink, but should he?
5.32K //
18 Feb 2015, 13:01 IST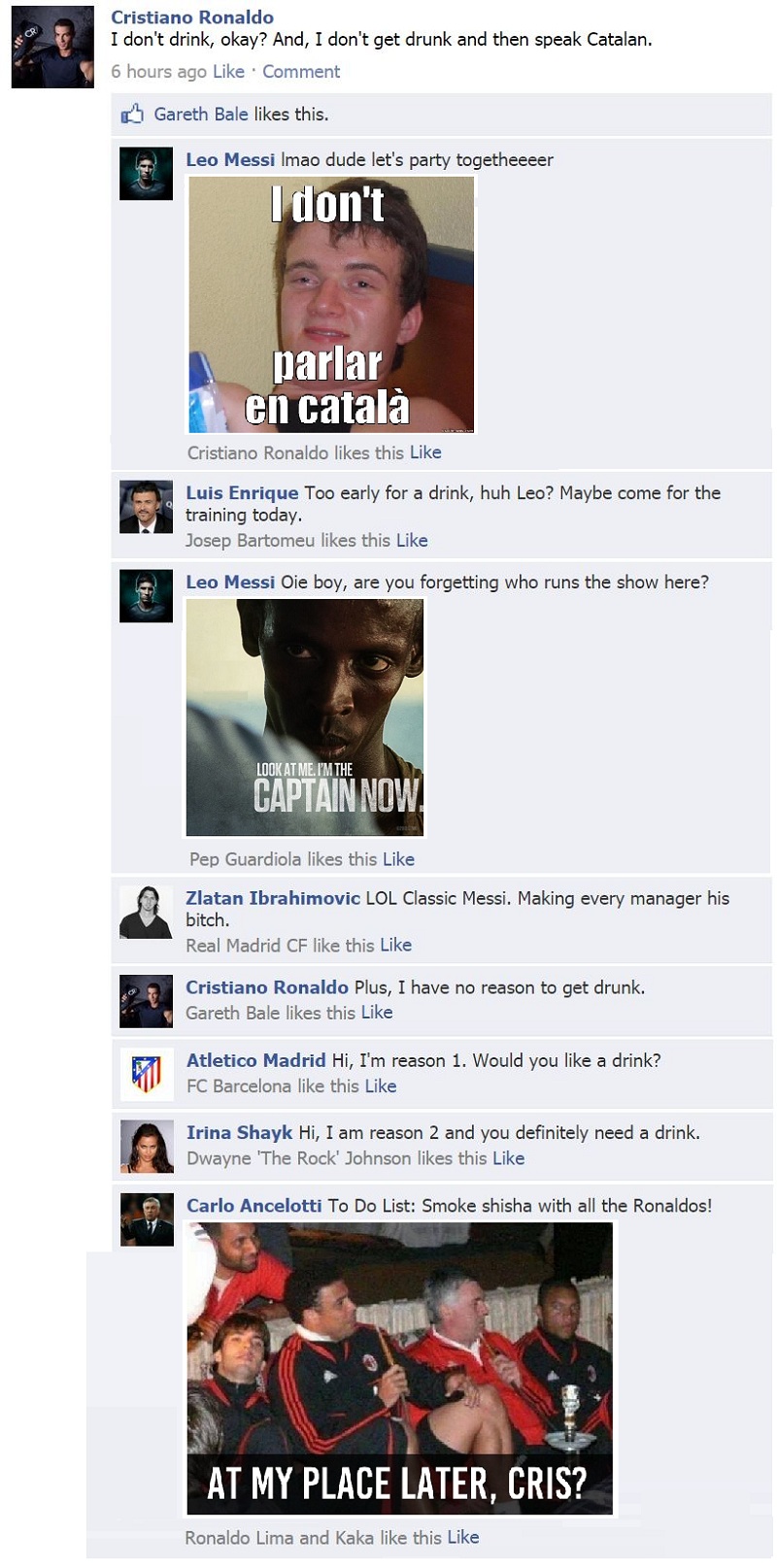 Disclaimer: The wall is supposed to be a straight-up satirical reaction to the La Liga official's decision to charge Barcelona fans after they were recently seen chanting, "He is a drunk, Cristiano is a drunk!" in their last game to mock Ronaldo's controversial birthday celebrations last week. Don't take it seriously.