Feathers on Fabio's Cap Halo - England's road ahead
660 //
24 Aug 2010, 10:03 IST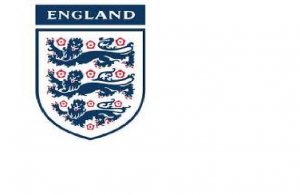 Week in and week out , the Premier League delivers on every promise of passionate football.  The Rooneys,Lampards,Gerrards and Walcotts(just for the Arsenal fans) provide a spectacle that keeps our pulse racing and eyes popping at the TV sets for  a whole 2 hours of non stop action. And then come the Euros and the World Cup and with it  loss of pace ,power ,ferocity and drive from our favourite stars . Switch of jerseys and so much is lost in translation .An all too familiar rollercoaster of built up hope and expectation ahead of plummeting, bitter disappointment.
Talent aplenty and  time for the charge of the young brigade to bring back lost glory . The best bets…..
Joe Hart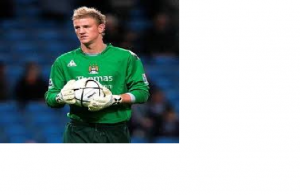 Got the vote of confidence from Mancini for City's first game and rewarded his manager with a whole"hart"ed  performance . Possesses the perfect balance of good hands , a solid kick and the ability to organize defences . Will grow in stature as he gains international exposure..Surely the answer to England's long standing goalkeeping problems.
Ryan Shawcross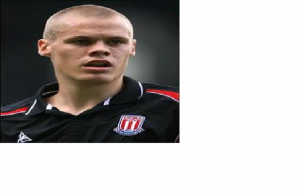 Good strong defender who rarely gets outmuscled and never gets knocked about in the air.  Wins nearly every aerial battle and dangerous from set pieces at the other end.  Playing the game with that amount of passion comes at a price and his is getting stuck into rash tackles and poor timing occasionally. However, he has time on his side and a good aide in Capello to work with .With the ageing defensive pairing of Ferdinand and Terry , he surely would get a look in soon and some consistent performances  could see him on the flight to Warsaw and Kiev at the  centre of England's defense.
Jack Rodwell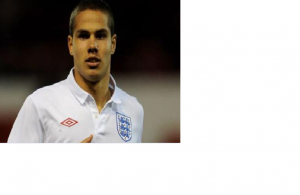 His career has flourished under the tutelage of David Moyes.  One thing certainly going for him is his ability to raise the bar for the big occasions(something England could do with). His strength is holding the midfield fort whilst either Gerrard or Lampard (only one of them!) burst forward.  Good passer of the ball and certainly has an eye for the glorious.  Will push Gareth Barry for the central midfield spot sooner rather than later. Can also be effectively utilized as a Centre back.
Andy Carroll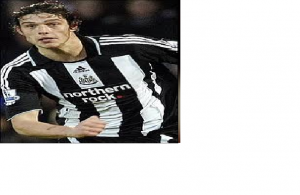 Its official…the son in law of all recent England managers (Emile Heskey)  has retired and the slot has opened up for a new best man for Wayne Rooney.  The front runner – Andy Carroll, a classic No.9 center forward with good strength to fend off defenders, a powerful shot, and excellent heading ability. Good target man who can hold up the ball and play in his pacy accomplices when he's not running at defenders himself.
Adam Johnson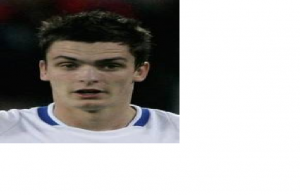 One wonders if Capello missed a trick when he left this young ,talented winger at home for the World Cup . Runs at defenders with pace and puts in good balls. Eye catching display against Hungary – switching flanks at will to good effect. Stripped and ready to display his full array of tricks and flicks when called upon.
England's Line Up for Euros(In my small opinion)
Joe  Hart
Glen Johnson
John Terry/Rio Ferdinand*
Ryan Shawcross
Ashley Cole
Jack Rodwell
Steven Gerrard /Frank Lampard*
Milner/Walcott/Lennon*
Adam Johnson
Wayne Rooney
Andy Carroll
* Whoever's fit mentally and physically and IN FORM!!!!
NOTE: Euros may come too early for Phil Jones and Gareth Barry's likely to rust at Man City.
Ever wondered why England were called the Three Lions .. Its no more than a song written by David Baddiel and Frank Skinner to cheer the national team on  in the 1996 World Cup…Hum to the tune of
Everyone seems to know the score
They've seen it all before
They just know
They're so sure
That England's gonna
Throw it away
Gonna blow it away
But I know they can play
Cos' I remember
Three lions on the shirt
Jules Rimet still gleaming
30 Years of hurt
Never stoppped me dreaming
So many jokes, so many jeers
But all those oh so nears
Wear you down
Through the years
But I still see that
Tackle by Moore
And when Lineker scored
Bobby belting the ball
And nobby dancing
Three lions on a shirt
Jules rimet still gleaming
30 Years of hurt
Never stopped me dreaming
I know that was then
But it could be again
It's coming home
It's coming home
It's coming
Football's coming home
(x4)