Ferdinand admits Ferguson has already started mind games with players
1.17K //
16 Nov 2012, 11:09 IST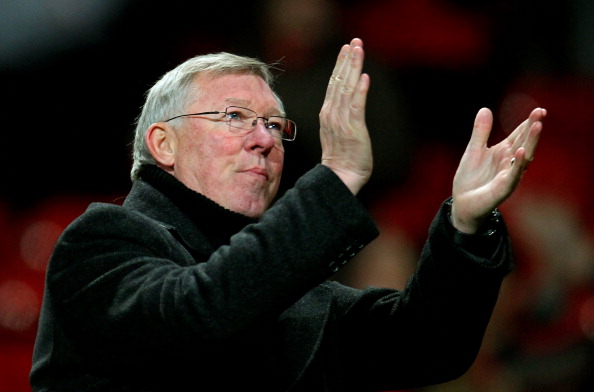 While Sir Alex Ferguson is renowned for his mind games with opposition managers, little is said of the man-management skills that has made him so succesful over the years. Brendan Rodgers was slated a few weeks back for copying a technique used by Ferguson when he was new to the club, where the manager writes down players who he'll think will let them down over the upcoming season and puts it in an envelope.
The idea is, at the end of the season, the manager reviews his selections and sees how correct his predictions were; with the incentive for the players being to make sure they're not the one to let the team down. Ferguson admitted that this was just a trick on his players and no such envelope existed, while the TV documentary Being Liverpool revealed that the envelopes were actually real in Rodgers' case.
Normally these techniques are used during the end of the season when the title run-in begins, as Ferguson calls it – "squeaky bum time." But Rio Ferdinand has revealed that, ahead of the Newcastle match last month, Ferguson deliberately showed the players the table to put emphasis on his point that United must improve. United started the season with early losses against Everton and Tottenham and Ferguson was evidently unhappy.
"Before kick-off, the manager showed us the league table to emphasise that point and it didn't make pretty reading," he said. "I don't really look at the league table until Christmas normally. When we all saw it that day, it hit home. We thought, 'Wow, we need to shake ourselves up.' Thankfully, it turned out to be a good day for us. Sometimes things just click into place and we just felt very secure in that game and it felt very much like the Manchester United of old, from a couple of years ago.
"Up until the game against Newcastle, we'd been a bit open and playing in that way of 'We attack, you attack'. This league is unforgiving in that sense. If you're not on your game in all areas you'll get punished. But I think the performance against Newcastle signalled a bit of a change in mentality from us and hopefully that's a taste of things to come for the rest of the season." As Ferdinand suggests, players rarely see the league table early on to refrain from over-confidence and arrogance but this time Ferguson's plan certainly gave the players the kick into action they required.