FIFA 13: Glitches Ahoy!
9.11K //
03 Mar 2013, 00:15 IST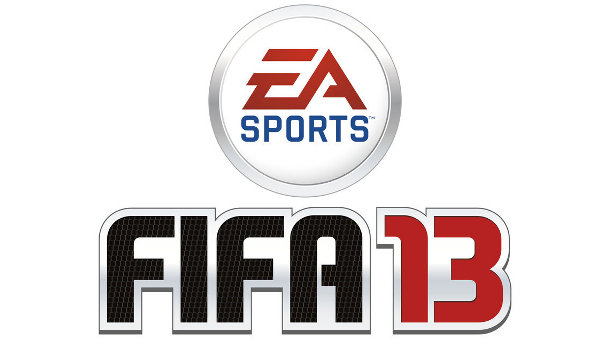 "4.5 million copies were sold worldwide in five days, with 7.4 millions units sold four weeks after its release, which makes the game the biggest video game launch of 2012 and biggest sports videogame launch of all-time according to EA."
That is a staggering number of games sold. FIFA 13 smashed all kinds of records when it came out, dubbed quite rightly as the "Best Football game" to come out (something they keep saying every year the game comes out). FIFA has overtaken Pro Evo Soccer as the flagship footie game for this generation of consoles, although some hardcore fans will not agree.
Better physics and player collisions, more tighter controls and better online play?
EA still missed a few glitches which were found out in the first few days of the game's release. Here are a few videos/ pictures of various glitches which were found during gameplay
NOTE: A few of these glitches were fixed via online patches but some glitches would not be removed till you started a new career mode (Manager mode).
Now you see it, now you don't!
I loaded FIFA 13 for a manager mode run with my club. I started the season, and in the first pre-season game, I wanted to check out how good Shaqiri (not Shakira) was after I bought him from Bayern. Start the game, press X and what do I see or rather not see?
The match ball has all but disappeared! I can't see it, although the ball is there. I even scored an invisible goal but then the opposition scored 3 more with me playing like a headless chicken. So I reloaded the game and it's the same problem again and again. The only way to fix it was to change the default match ball. So for the Premier League, you had that Nike Pro something ball (the one which looks like last year's ball but with a colour upgrade). Change the respective ball for the league you are playing in and the ball is again visible. Yay!
Slide away the Blues
Tackling is a tough thing to learn, especially how to tackle well. You need to be inch perfect to get the ball away from the feet of the silky smooth players or you are going to get carded. However, in the good old days, you could take man and ball at the same time and not worry about a torrent of abuse from the fans and media. The ref would just allow the game to go on as if nothing happened, not act like you had just elbow-dropped a kid from the 10th floor of a building.
* Two footed challenges and premeditated challenges to cause injury are still wrong, unless you do it to that "friend" of yours.
Here we see a never ending tackle, which just wipes out a Man City player. Good on you Arsenal, this way they can't/won't take any of your players anymore.
The Black Hole!
If the above video got you excited, how cool would it be if the entire team had super powers? Like Shaolin Soccer, players flying about, sliding like the pitch was covered in oil. Here is what one gamer found. The players didn't fly, they just got eaten up somehow.
"Look mommy, I scorrrr AAAAAAHHHH I AM GETTING EATE……………"
FREEZE!
Just finished a season? Won all the major trophies? Of course you did! Had a blast making the most crazy team ever in the history of football? Yeah you did. FIFA, however, won't let you enjoy that success. Why? Because it's the boss!
Another gamer, (me as well, among a thousand others) have suffered the "FREEZE GLITCH" – finish a season and when you try to start the next season, the game freezes. You can't escape the torment of hell as you are stuck in it forever, until you get off your behind and reset the console. Yes, I know you can quit the game with a press of the button from the controller but you don't want to be a tub of lard forever, do you? Oh you do? Then it's fine. Enjoy!
Kiss me baby (18+ only)
Self explanatory, I don't need to say anything. Remember Szczesny and Andy Carroll from Fifa 12? You don't? Let me remind you.
And now we have this
What other glitches have you found? Do share. Please don't share something totally sick, I know it can't be worse than the two videos posted above.
Be the first to get hands on FIFA 14 for your platform. Receive pre-order information here -> http://s-k.cm/FIFA14-preorder